Why Do Companies Outsourcing Software Development?
Outsourcing software development projects have a variety of benefits, ranging from covering skills gaps and staying ahead of incoming cyberthreats to addressing the growing customer experience (CX) challenge.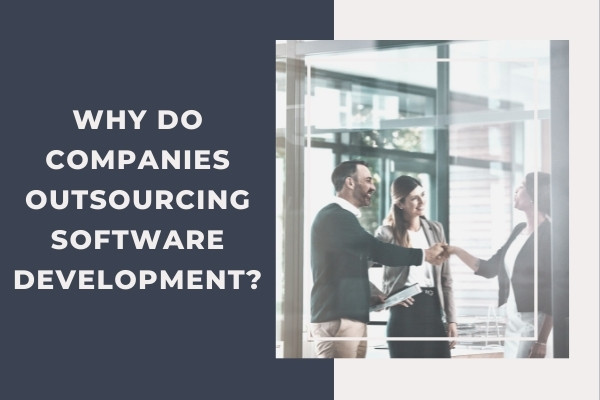 According to corporate executives, the most important reason for employing outsourcing services in 2016 ways to save money. The main reason technology leaders outsource is to "access capabilities not accessible in-house," according to a joint analysis from Harvey Nash and KPMG published in 2019.
Another survey, CGS' 2020 Business Process Outsourcing Trends (which covers IT/software projects such as accounting or manufacturing and beyond), found that 45 percent of executive respondents said improving the customer experience was their primary motivation for outsourcing, while 36% said cost-cutting was their primary motivation.
We'll look at why corporations outsource software development in this post, which is a lot more involved than simply seeking a "good deal" on labor.
Outsourcing Software is a Key Enabler for Digital Transformation
In the grand scheme of things, outsourcing is a critical enabler of digital transformation.
According to IDC, digital offerings or operations will account for 80% of revenue growth by 2022. Today, this means that an organization's ability to supply solutions is critical to its existence.
"There's just strategy, and technology is driving it," says Steve Bates of KPMG's Global Lead CIO Center of Excellence. The opportunity for IT here is to make it accessible to all, enabling it without friction, and allow teams to use technology to unleash creativity – without the burden."
Regardless of the rationale, properly executed outsourcing software could be the spark for "unleashing the creativity" given by technology while alleviating the associated responsibilities. Labor costs or a lack of in-house skills could be among these stumbling blocks.
Outsourcing software development without a solid strategy in place, however, will not benefit you. "If IT goals are not linked with and in sync with business goals, the impact is detrimental, regardless of which development approach you choose," Tiempo Software Engineer Lead Julio Plascencia cautions.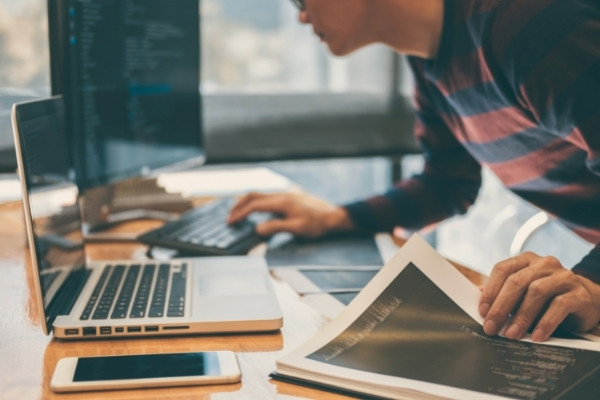 The CX Factor
CX leaders, according to Adobe, are far more successful than their competitors. They're three times more likely than those who haven't yet adopted "customer fixation" to have accomplished their 2019 company goals.
According to data from Salesforce's 3rd Edition State of the Connected Customer study, consumer expectations will continue to climb in the near future.
Customers want businesses to embrace new technology to provide better experiences in 75 percent of cases, and 73 percent believe that a single "exceptional" experience sets the bar for all brands.
While new technologies enable businesses to better understand customer intent, behavior, and sentiment–as well as how they affect the bottom line on a granular level–the Adobe report also cautions that customer-centricity is causing a kind of "digital inequality."
In other words, consumers' high expectations are exacerbating the gap between organizations that can afford to advance alongside their customers and others that are fighting to overcome the obstacles and friction produced by subpar technology.
It's worth remembering that Salesforce and Adobe both released their findings just before COVID exploded into a big global disaster that forced everyone online. For brands, "great experiences" now must inspire, engage, and offer tailored insights with a dash of empathy.
Finally, it appears that customer experience may be the most compelling justification for outsourcing, as technology and data are now required for establishing direct, long-term consumer interactions.
To improve the customer experience, firms are increasingly turning to more complex technology like AI-enabled applications, Robotic Process Automation (RPA), and intelligent chatbots. However, they frequently lack the necessary knowledge to develop those solutions in-house.
Partnering with an outsourced team allows organizations to offer innovative solutions and capitalize on emerging trends–helping them evolve with customer needs and gain a competitive advantage.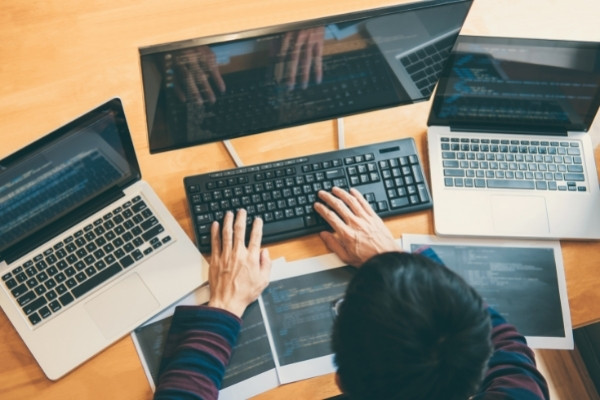 The Growing Skills Gap
Finding, maintaining, and retraining the right staff is crucial for establishing new capabilities and staying competitive, according to a 2019 SAP research.
Sure, it's self-evident, but the criteria for what it takes to "remain competitive" are rapidly developing, and organizations are having difficulty filling crucial roles in a variety of areas, including:
AI & automation:
Within the next year, an estimated 85 percent of consumer contacts will be with a "non-human," according to Gartner. Leading organizations across the board are reorganizing around a more automated environment, with knowledgeable employees and machines taking the place of administrative staff.
Recruiting must be rethought, and teams must be built on a new set of strengths. This includes AI developers and engineers, as well as knowledge workers with soft skills like empathy and problem-solving, which complement the speed, precision, and predictive capacity that only a machine can give.
You've probably heard that data is a company's most valuable asset. That is, only if they have the necessary skills, technology, and business culture to capture that value.
While there is a significant gap between data leaders and laggards, a recent Microstrategy analysis found that investing in more intuitive and accessible self-serve analytics tools could help close the gap.
While acquiring local data science talent (at least in the United States) might be difficult and expensive, businesses may want to hire an outside team to develop a custom data analytics platform that will help them make better decisions at all levels.
Cybersecurity:
With the rise of big data and the Internet of Things, as well as the impending adoption of 5G, cybersecurity is becoming increasingly crucial and complex.
Organizations must balance the need to provide more value to customers with the need to respond to new security concerns posed by the rapid migration to remote labor. The World Economic Forum encourages businesses to prepare for a "COVID-like global cyber-pandemic," which could have catastrophic consequences for the global economy.
Companies are also moving away from on-premise servers and toward an ecosystem of connected, cloud-based applications, which necessitates a new infrastructure, a new security strategy, and an experienced team to navigate new challenges–and, of course, a new infrastructure, security strategy, and experienced team to navigate new challenges–and, of course, a new infrastructure, security strategy, and an experienced team to navigate new challenges–and, of course, to avoid cyber-pandemics.
Companies are responding to talent shortages, according to KPMG, by forming on-demand networks of partners, providers, and in-house staff that collaborate to fulfill new demands.
As illustrated by the following important facts, we're seeing something similar play out among our own client base:
35.3% of survey respondents say their primary reason for outsourcing software development was filling "critical" or "hard to find" technology positions.
28.4% of participants say they have ongoing relationships with dedicated external teams.
25.5% reported using outsourced teams to augment in-house staff.
Outsourcing Software to Create Value
Outsourcing, in general, is a strategic decision that allows businesses to use external resources to fulfill critical business goals.
These strategic objectives differ from one business to the next. However, the overall trend indicates that more businesses are turning to outsource services to achieve business value with limited resources.
According to the results of our study, some respondents said they used outsourcing to overcome a variety of problems that could make achieving big-picture goals difficult: Labor expenses are cited as the most significant development challenge by 18 percent, quality assurance by 16 percent, and capacity expansion by 12 percent.
Unsurprisingly, clients' top challenges and their reasons for outsourcing appeared to be closely linked.
36% aim to increase capacity
36% hope to reduce labor costs
36% are looking to improve service quality
35% want more time to focus on core business activities
Working with outsourced teams allows you to get more done in less time since you have extra hands on deck. Bringing in talent from other countries could help you get a better return on your software investments.
However, reaching these objectives will necessitate a significant amount of effort and collaboration.
Let's pretend you're used to working with Agile. You'll want to collaborate with an Agile team that has a lot of experience. Otherwise, you risk partnering with a company that is wedded to antiquated (slow) waterfall processes, which can result in delays, quality difficulties, and financial losses.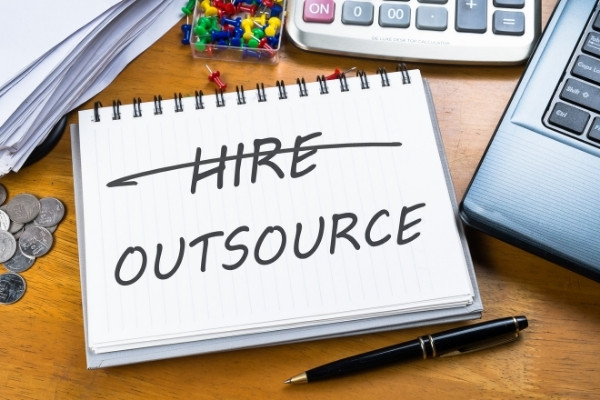 Whatever Your Reason for Outsourcing Software, BESTARION Can Help
Finally, businesses rely on third-party service providers to help them save money. Outsourcing is becoming increasingly linked to the modern corporate landscape's most pressing concerns.
Outsourcing software development is the only way many businesses can compete in the digital era, from meeting escalating consumer demands to developing seamless, omnichannel experiences to ensuring customer privacy and system security.
However, not every outsourcing firm is made equal. Businesses must concentrate on picking partners that are aligned with their long-term strategy and provide long-term value.
Bestarion Software Development can help you navigate this space and find a partner with the tech-savvy, communication skills, and resources that get results.
To learn more about our process, capabilities, and collaborative, nearshore business model, contact us today.
Related Article:
https://www.tiempodev.com/blog/why-do-companies-outsource-software-development/