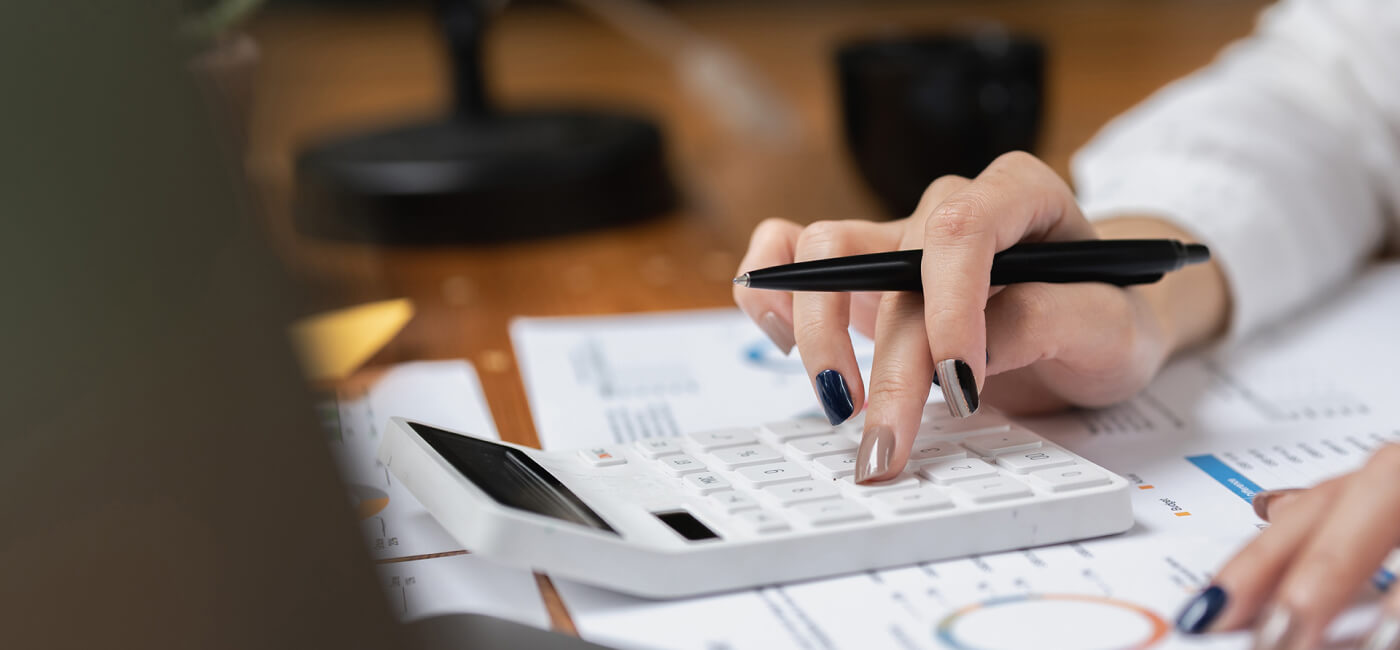 | WELCOME TO BESTARION
Tailored Outsourced Accounting
Services For CPA Firms
Our tailored outsourced accounting services can enhance your firm's capabilities and provide your clients with exceptional accounting solutions. Everything you need is to scale your firm, improve profitability, and focus on the work you want to do. Bestarion will take care of all your accounting tasks.

ISO/IEC 27001
INFORMATION SECURITY MANAGEMENT

ISO 9001
QUALITY MANAGEMENT SYSTEMS
| Our Services |
We Provide Stress-free Accounting Services
By outsourcing your accounting functions to us, you can focus on your core operations and strategic goals while we handle the intricacies of financial management. Our team of highly skilled professionals is well-versed in the latest accounting practices and regulations, ensuring accurate and reliable financial reporting.
Bookkeeping
Transactions Categorization

Bank Reconciliations

Credit Card Reconciliation

General Ledger Reconciliation

Revenue Reconciliation with Bank Deposits

Monthly and Quarterly reporting

Financial Statements & Reports

Books Cleanup

Balance Sheet

Invoicing

Bill.com

Accounts Payable Management

Accounts Receivable Management

Debtor Maintenance

Monthly Sales Tax Processing

Job costing

Inventory management

Accounting setup
Payroll
Payroll Processing

Processing Employee Benefits

Support in Worker Compensation Audit

Providing Management Reports

Payroll Tax Reporting & Filing

1099 form preparation
Getting started is 100% risk-free
Your satisfaction is our priority so we offer a free trial for the first 3 books. Let's experience excellence with our risk-free bookkeeping service and judge our quality for yourself.
| Our Industry |
Industry
The Industries in Which We Operate
We have extensive experience and expertise in serving a wide range of industries. Our accounting outsourcing services are designed to cater to the unique needs and challenges of various sectors.
Legal Services
6+ Clients
Other Services
30+ Clients
Retail &
Wholesale
40+ Clients
Food & Beverage
25+ Clients
Accounting & Bookkeeping Software We Specialize In
We employ the latest accounting software you trust to give you financial confidence.
100% QuickBooks Certified Accountants
Bestarion maximizes QuickBooks Online and QuickBooks Desktop to keep your firm financially organized, focused, and efficient. To qualify as Quickbooks ProAdvisors, we passed an intensive training procedure.
| Why us |
The Bestarion Advantage for Finance and
Accounting Services
When you work with Bestarion you get a team of finance experts who take the work off your plate–so you can focus on your business.
Highest Security Levels
Bestarion is an ISO 27001-certified company, IRS security 6, and GDPR. We invest in strong security systems and applications, provide adequate security training to employees and ensure that our client's data is always protected.
Timely Financial Reporting
We ensure accurate, prompt, and reliable financial reporting within prescribed deadlines. Allowing your organization can enhance transparency, facilitate effective decision-making, and maintain compliance with regulatory standards.
Technology-driven Approach
We leverage the latest cloud-based finance and accounting software to automate tasks, record transactions, generate orders and reports. This technology-driven approach allows us to enhance overall efficiency and streamline financial processes effectively.
Global Accounting Expertise
With our deep understanding of global accounting standards, regulations, and international taxation rules, we offer specialized expertise that can support your business expansion across borders.
Cost & Time Saving
We can help you to reduce operating costs by eliminating costs of taxes, office space and equipment. Frees up your time to focus on core business activities.
Open Communication
Our experts are available to provide daily progress reports and answer any questions you may have, providing timely and responsive support to help you make informed decisions and maintain a clear understanding of your financial operations.
Let The Numbers Speak
QuickBooks Certified
Accountants
We have implemented robust quality control processes at every stage of our operations. From data collection and entry to financial analysis and reporting, our internal review mechanisms ensure that all tasks are thoroughly reviewed for accuracy and completeness. This ensures that any errors or discrepancies are identified and rectified promptly.
We are committed to delivering the highest standard of service to our clients, ensuring accuracy, reliability, and compliance in all aspects of our accounting outsourcing services

We evaluate the quality according to the ISO 9001:2015.
We have the experience and expertise to deliver quality output on time.

We guard and protect your private information and keep it from the public's eye.
We Will Stand Together With
Your Business.
Our goal is to support your firm in delivering high-quality accounting solutions to your clients while allowing you to concentrate on your core competencies. Let us handle the accounting tasks, while you focus on building strong client relationships and delivering high-value services.
Get Our Brochure
Download Brochure
| Success Story |
Creating long-term partnership with our customer!
Our main goal is success together.
Bestarion has exceeded our expectations on the efficiency of this project and we hope to increase the number of accounts to provide to Bestarion. The quality of the work, communication, and efficiency are the highlights of Bestarion, as these aspects have only improved more and more since the first day of this project.

Jasper Joon - CNY
Principal
Number of Clients
Released
Overview:
We have had the opportunity to collaborate with several accounting firms in the US. Among them, CNY has been our most loyal and successful client. Bestarion & CNY have been working together for over 5 years, and both have achieved significant successes.
Client Profile
CNY is a full-service accounting firm in California, USA. They have a vast number of clients from many industries in the USA.
Their Challenges
The cost of hiring an in-house accountant in the US market is very high.
They are under tremendous pressure to meet deadlines, with absolute accuracy and find it boring to handle the repetitive administrative work.
What Our Client Need
Absolute security
On-time delivery
Low cost
Highly qualified human resources
Scalable
Flexible support
Our Solutions
Build a team of industry experts that can tackle any task on multiple levels in a short time.
Develop training courses on expertise and industry security regulations.
Provide an office with high security, monthly software security checks, and compliance with security regulations to ensure absolute confidentiality of data.
We are a software company, and we use tools to automation of processes. This ensures we provide accurate & timely bookkeeping service and reduce the manual efforts on our client ends at a much lower cost.
Support in tax seasons, weekly meeting, monthly & quarterly report.
Effective Outsourced Accounting Services That
Will Help Streamline Your Business
| Our Stage
Easy Process to Manage Your Finances
Our firm is a trusted advisor and counselor to many of the world's most influential businesses and institutions.
Consultation
We will collect your requirements, clarify your objectives, and consult you with the best solution.
Choose a Package
We can proceed with one of our packages or customize a tailored proposal for you.
Get Your Service
We ensure to meet your expectation and satisfy you by delivering accurate, efficient, and cost-effective services.
| Our Pricing Plan
Our Flexible Pricing Plan
At Bestarion, we understand that every business has unique accounting needs and budgets. That's why we offer a flexible pricing plan designed to accommodate businesses of all sizes. Our goal is to provide you with cost-effective solutions without compromising the quality of our services.
Bookkeeping
Flexible bookkeeping services tailored to your business.
Payroll
Reliable and responsive payroll services to reduce your monthly stress levels.
| Our Team |
Meet Our Accounting & Bookkeeping Team
Certified and Detail-oriented Senior
Rose
Project Manager
Thao Nguyen
Tax & Accounting Manager
Tara
Accounting Manager
Dora Phan
Accounting Supervisor
Jonathan Gate
Accounting Supervisor
Petrus Chen
Accounting Supervisor
Ky Duyen
Payroll Specialist
Now Let's Discuss Your Project
We'll contact you within 24 hours with more information on our next steps. In the meantime, you can check out our success stories and our blog.
Our next step will be to collect all the requirements for your project, clarify your business objectives, and expectations towards our cooperation.
After that, we'll develop a proposal for you.
For urgent matters, please get in touch with our Partnership Manager at

thaoltt@bestarion.com