Top 10 Outsource Ruby on Rails Software Development Companies in Viet Nam
A Ruby on Rails developer is responsible for developing web application logic that runs on the Ruby on Rails framework servers. Back-end components are usually designed through Ruby on Rails developers, which connect the application to various (often external) web services and help front-end developers connect their work to the application.
If you search hard enough, there are plenty of Ruby on Rails development teams. But, it's difficult to find teams with high-quality and good standing.
In the following article, we will assist you in selecting the most appropriate company and help you make the best decision regarding your future collaboration by presenting the top 10 Ruby On Rails Software Development Companies in Vietnam!  This list is based on Clutch.co.
What is Ruby on Rails?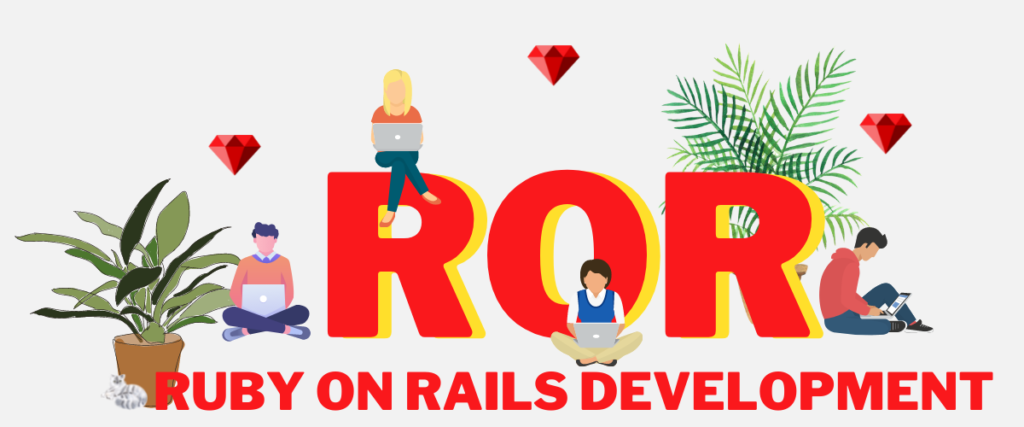 Ruby on Rails is a web framework written using the Ruby programming language covered by the MIT license. In other terms, Ruby on Rails is a Model View Controller (MVC) that also offers basic database structures that can be used to build and develop web-based applications. The initial version of Ruby on Rails was made available to the public in 2015. Ruby on Rails is free and open-source software created by David Heinemeier Hansson.
In particular, Ruby is a programming language, and Rails is a web application framework specifically designed to work with Ruby perfectly. Ruby is straightforward to master and more enjoyable than other languages. However, the main issue with Ruby is that it was not explicitly designed to be used on the internet until Rails was released. Rails is the most well-known framework for Ruby that lets us create a Ruby application and execute it as a website. Many popular websites are developed using Ruby on Rails, including SoundCloud, GitHub, Shopify, Airbnb, Bloomberg, Twitter…
Read more: Top 6 Tips To Succeed in Outsourcing Software Development
Vietnam – the ideal destination to outsource Ruby on Rails projects
Of many countries that are developing in the field of technology and software across the globe, Vietnam is one of those countries that is a high ranked through three major factors:
The workforce is currently near its "golden peak" of the population.
It is evident that since the end of the war and peace kept up to date, nearly more than half of people in the Vietnamese population are younger than 30 years of age with a positive outlook, a high level of intelligence, and a well-educated. Additionally, the education process is a major feature of the education system in Vietnam. It is also well-respected by experts from abroad, focusing on mathematics research and technology to support technology in the IT industry.
Good English communication and the ability to present
A good English presentation and communication is in reality, a requirement. The essential requirement in selecting Vietnam is consistency in the usage of English in learning and working with the most renowned IT personnel. Since the beginning, Vietnam has incorporated many requirements for English education and measuring into vocational education schools of the current 'era trend.
Excellent educational program
The Vietnamese education system trains more than 280,000 students with specializations and soft skills each year. Therefore, they can be ready to enter the workforce professionally. There is a range of 30,000-40,000 graduates from Information and Communication Technology, which is the primary source for outsourcing software services to companies worldwide.
Top 10 Ruby on Rails Software Development Companies in Viet Nam
ADAMO DIGITAL
Adamo provides full-cycle software development, ranging from web and mobile solutions to web applications and portal development. The company provides its customers with fast, efficient and cost-effective solutions built on extensive knowledge of the business world, highly developed technical capabilities, a quality-driven delivery approach, and a deep knowledge of the most recent trends in the market.
Adamo Digital has risen to the top of the Vietnam outsourcing companies that offer clients complete software solutions based on modern technology advancements in tourism and travel.

SAVVYCOM SOFTWARE
Savvycom is a leading service provider of technology consulting and outsourcing services. The company is a specialist in full-stack development of software, technology consulting, and cloud-based development.
The company is fully made up of strategists, designers, and technologists driven by passion, inspiration, and a long-term commitment to quality to bring cutting-edge technology to market by using the engineering talents of Vietnam.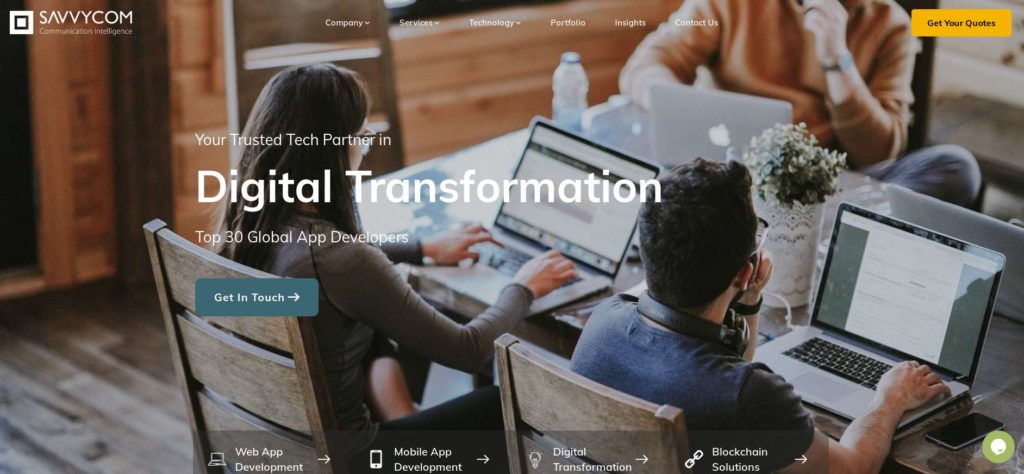 WAVERLEY SOFTWARE
Waverley is an engineering firm located within the United States with 29 years of experience. With the help of their expanding teams of software developers located with offices in Ukraine, Vietnam, and Bolivia. They are possible to translate your business vision and ideas into products that will be highly impactful in the future.
The company now has a global team of over 250 people in Bolivia, the United States, Australia, Ukraine, Vietnam, and Bolivia. Their goal to create products that spark ideas, offer real solutions to global issues and make a difference in people's lives is the guiding principle behind everything in the company's work.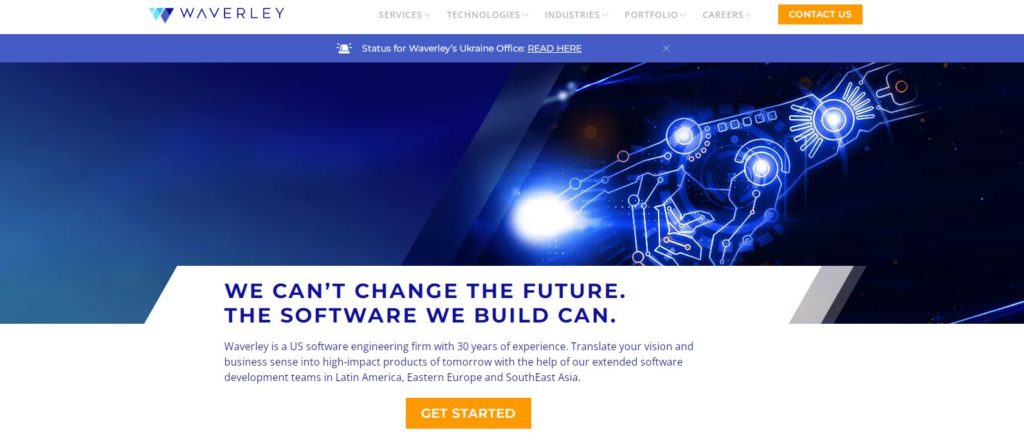 SAIGON TECHNOLOGY
Saigon Technology has been in operation for more than a decade. Development and establishment with the world's information technology industry generally and in Vietnam specifically, Saigon Technology has been taking a prominent position among the top 15 firms in software Vietnam with over 100 highly educated and skilled employees. Saigon Technology always makes every effort to deliver the most effective products to its customers.
The fields of service offered by Saigon Technology range from finance banking, healthcare, and home appliances … up to the latest online and mobile commerce, using programming languages like ASP.NET, AngularJS, NodeJS, React JS, Ruby on Rails, iOS, and Android React Native.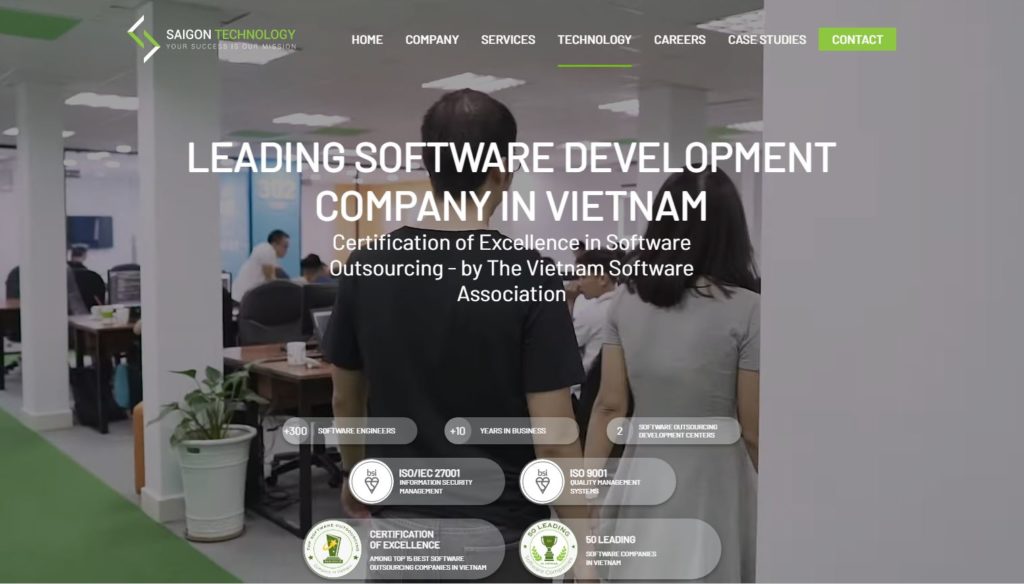 BEETSOFT CO LTD
Beetsoft is an IT Outsourcing, Consultancy, Annotation, and Business Process Outsourcing company located in Vietnam and Japan. Beetsoft serves SMEs and MNCs around the globe with high-quality service for a reasonable price.
With more than 6 years ' of IT Consultancy and outsourcing experience, BeetSoft is playing an important role in developing the professional skills of its employees and helping companies succeed in their particular field of expertise. Beetsoft has seen rapid growth over the past two years and currently has operating office locations across Hanoi, Danang, Vietnam, and Tokyo, Japan, with over 600 employees.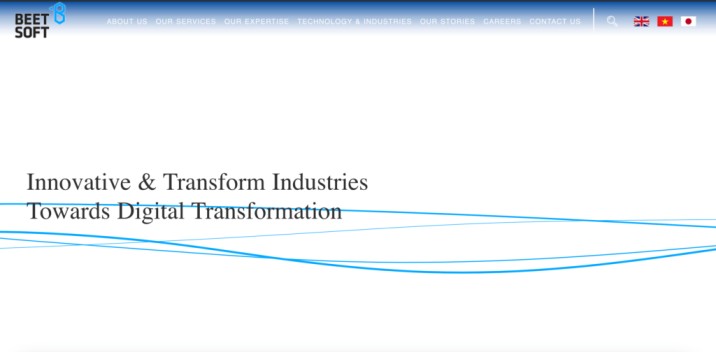 CO-WELL ASIA
CO-WELL Asia has expanded significantly since its beginning at the beginning of Vietnam in 2011. More than 450 employees work in its two Vietnamese offices located in Hanoi and Da Nang, while over 100 employees work in Tokyo and Miyazaki. This company is currently working on more than 250 software development projects for clients worldwide, including Business Solutions, E-Commerce, AR-VR, and software testing. 80% of these projects are for large business clients. CO-WELL Asia is delighted to be a trusted IT service provider. The company provides an IT foundation for partners and customers to maximize their business, as stated in its motto: "Behind your success."
Read more: Outsourcing for Startups: Agile Software Development Outsourcing  
RELIA SOFTWARE
Relia Software is a product development company focused on user experience-driven engineering and scalable software architecture. Relia Software believes in developing digital experiences that can reach millions of people and deliver an experience worth every step of the way.
The company offers MVPs for startups and customized software solutions for businesses that ensure stability, scalability, and outstanding user experience. They've created over 300 applications for mobile and web platforms in more than 10 sectors since 2011. This gives Relia Software an advantage in offering a complete solution to their customers.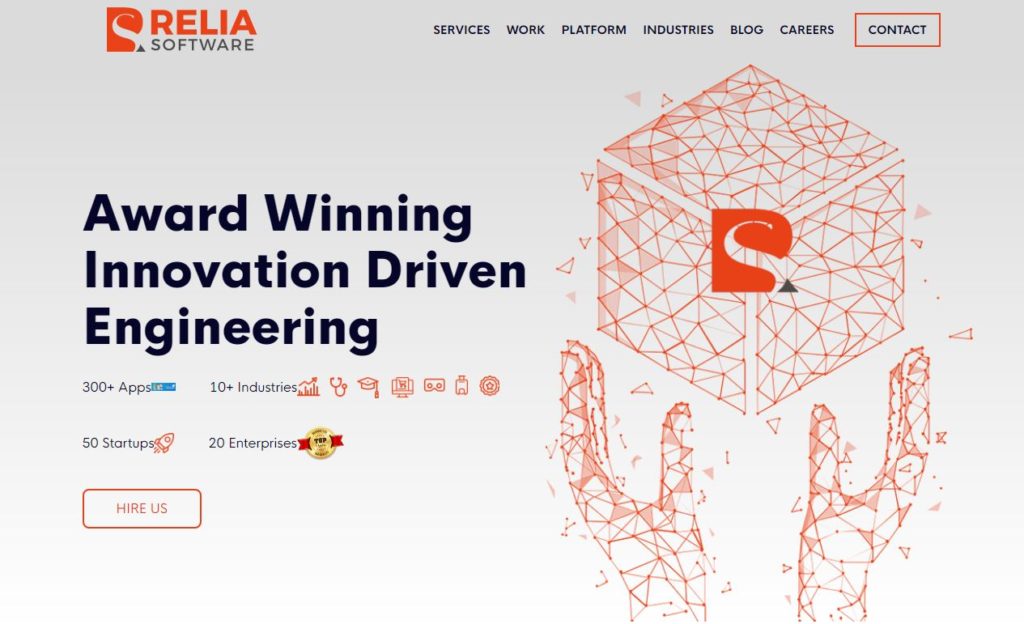 INSPILAB
InspiLab is a Saigon-based startup company that collaborates with other companies and produces essential goods for a better-connected world.
Inspilab is an in-house product development team composed of engineers, entrepreneurs, designers, strategists, and designers. They own their businesses and products at InspiLab. They are aware of the difficulties it takes to maintain their excellent job. InspiLab is your trusted partner from beginning to finish, analyzing the issues you're facing, providing insights into business, and constructing a real-world product with millions of customers.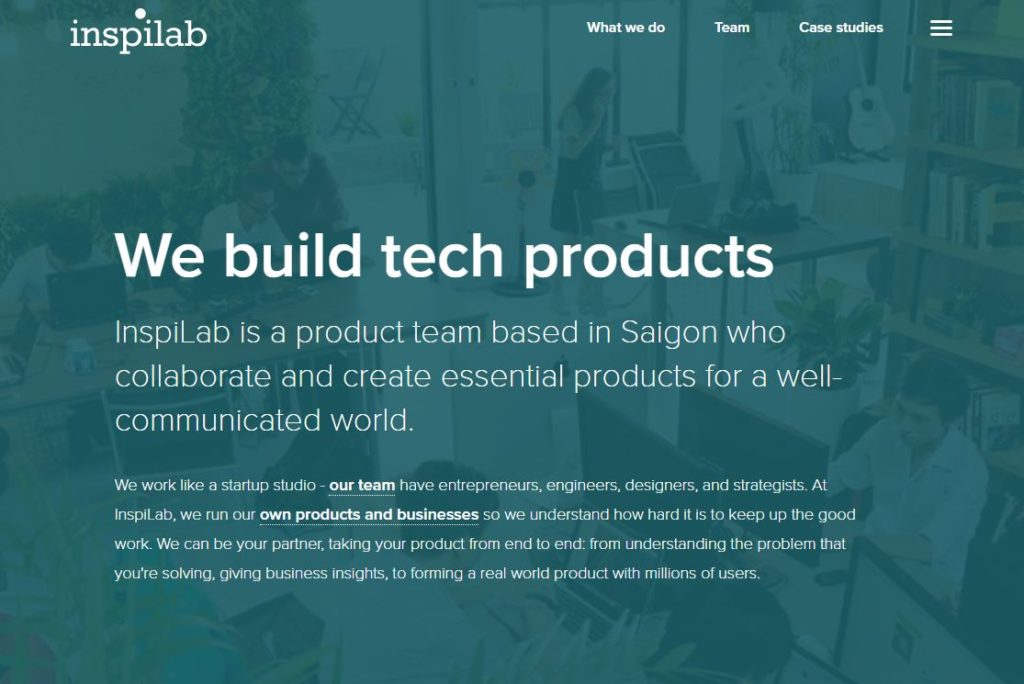 BESTARION
Bestarion has provided software development/consultation services specializing in Healthcare Supply Chain, Financial assistance for the last 15+ years. They've been able to provide outsourcing services, particularly full-stack support for Ruby on Rails, Golang, C on Linux, and .NET Software Development. Bestarion's Ruby on Rails Software Development Services special services are custom-tailored, complete development, from vision to value creation. Standardization of development methods and the help of automated tools, frameworks, and frameworks is one of their primary capabilities. Bestarion is an international Software Development firm providing services to clients across 15 countries.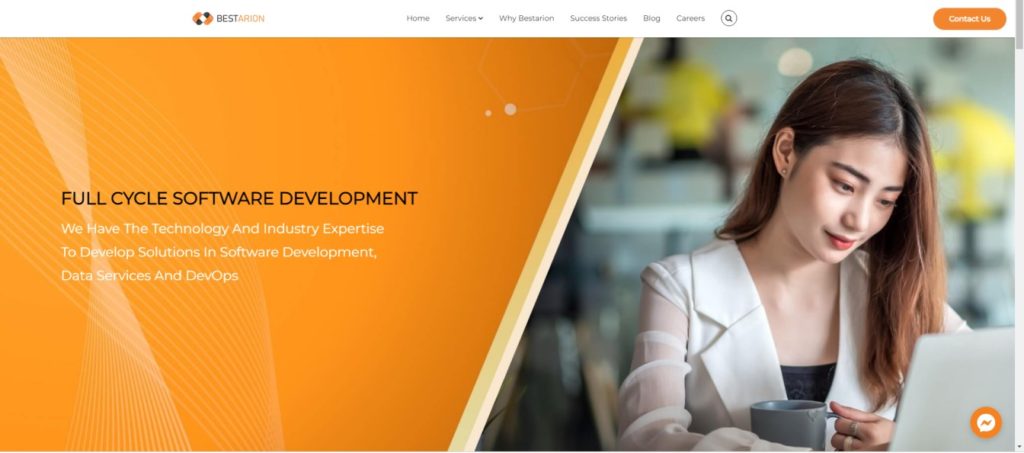 VNITED.CO
United is a business partner that provides digital assistance and solutions to entrepreneurs, SMBs, and enterprises.
From conception to finalization, the VniTeam assists project managers and sponsors in every step of the digital process
Recognizing business, marketing, and sales goals, as well as limitations

Collecting requirements and creating a list,

Implementing and creating branding marketing, advertising, and marketing strategies

The creation of concepts (IA and Wireframe/Mockup) from basic business concepts,

Designing responsive user interfaces and Experiences and System Architecture

The development of apps, websites, and software is done in an agile and test-driven fashion.

Monitoring quality and ensuring it is to international standards (and tests by the user),

Monitoring and deploying ongoing or appropriate upkeep (+SEO).

Data analysis can help fine-tune and improve results.

Final Thoughts
Outsourcing ruby on rails software development companies is a good alternative for cost savings, timely delivery, and increased productivity. However, choose your service provider carefully and communicate effectively. Following that, it helps that revenue will increase and work efficiency will improve.