Outsourcing for Startups: Agile Software Development Applications
For agile software development, several firms have turned to external service providers.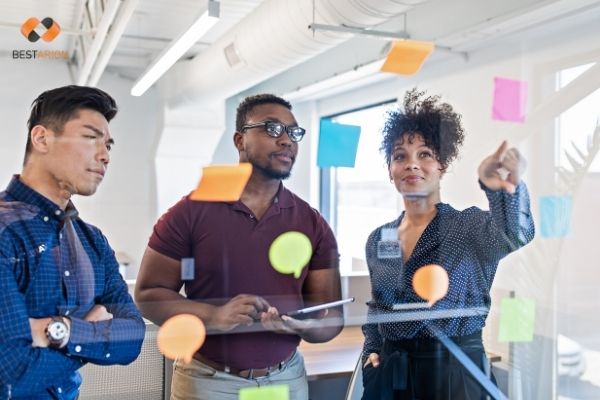 Entrepreneurs, CTOs, and product managers are now fully embracing this method for business-centric changes, despite the fact that it has been present since the 1980s.
According to statistics, by the end of 2021, the worldwide IT outsourcing business would be worth $351 billion.
Agile software development outsourcing is becoming more popular as businesses look to improve their structure and capability. They enlist the help of agile-trained IT specialists.
Following that, they will be able to tackle more complicated project duties with more productivity and fewer operational disturbances.
However, most experts in this sector still have unanswered questions, such as:
Is outsourcing absolutely necessary?
Is this a better solution for businesses or for startups?
What kinds of dangers are prevalent in this area?
What is the benefit of this route?
How can one get the most out of agile software development outsourcing?
If you're still unsure about the advantages of outsourcing agile software development for startups, this article will explain all you need to know.
Outsourcing Agile Software Development Has Many Advantages
Adopting an agile methodology does, in fact, improve transparency, performance, and project cooperation for businesses. Combining outsourcing and managed agile principles can provide numerous benefits to startups.
The following are the key reasons why startups should consider outsourcing agile software development.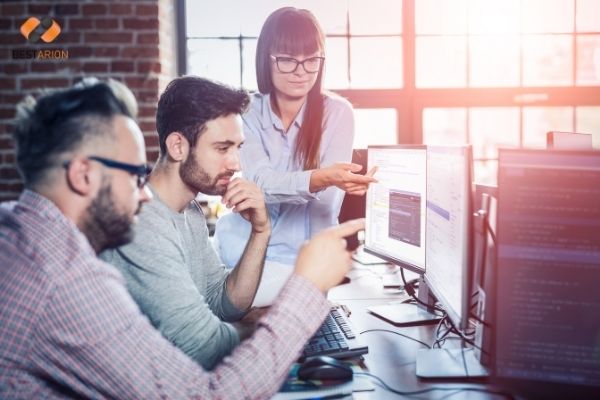 1. Product Delivery at a Shorter Time
According to statistics, small businesses outsource 37 percent of their IT and accounting work to third-party service providers. One of the key reasons for this is that this approach offers better time management and a comprehensive product development cycle.
In general, the length of time it takes to complete software projects is determined by the type of project and its scope. Cross-platform or native apps, for example, could take a few months.
However, if complex software solutions involving advanced technologies such as machine learning or AI are being developed, the development period may take significantly longer.
Most companies cannot afford to rely on tiny in-house IT teams at this time, especially given the additional workloads they must manage. Turning to agile software development outsourcing is a preferable option in this case.
Within 12 weeks, agile experts can build and deliver at least one MVP (Minimum Viable Product). As a result, the project will be completed in a shorter period of time.
2. Each Phase of the Software Development Cycle is Synchronized
For most projects, the software development lifecycle includes planning, research, building, testing, and finally execution.
Different specialists are in charge of their own fields of competence. However, information and load sharing are limited without adequate coordination between the various departments.
Companies can use an outsourced strategy to collaborate with their off-shore Agile team on projects and work collaboratively.
This also entails sharing risks with the outsourced service provider, who contributes as a dedicated planner to problem-solving solutions during the development cycle.
3. Increased Productivity
Agile software development also ensures that higher-quality products are delivered. Both parties work together to improve efficiency, speed, and productivity because startup leaders and officials collaborate with cross-functional agile development IT team members.
Before the finished product reaches the launch phase, professionals focus on continuous testing and bug fixes.
4. Code that is more streamlined
The agile methodology is based on team management, which means that diverse experts, such as developers and testers, collaborate on projects.
Many of these experts have pre-programmed solutions that may be used in a variety of project cycles. Startups that use outsourcing services gain access to optimized universal code that works effectively for a variety of tasks.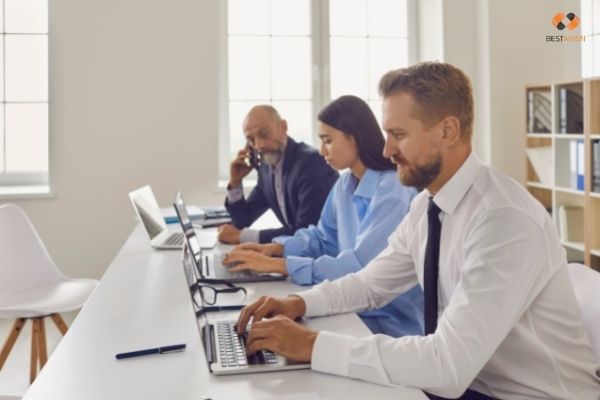 5. Software Development is less expensive and takes less time.
The team in charge of agile software development tasks can outsource their work to achieve speedier delivery.
This cuts down on the extra costs that come with in-house software development. According to statistics, 70 percent of businesses employ outsourcing tactics primarily to save money.
Agile Software Development's Major Challenges
There are possible challenges with agile software development that startups should be aware of, just as there are positives.
1. Availability of Resources
Not many businesses, particularly startups, have a lot of resources or money. This puts them at a disadvantage when it comes to task management, such as prioritizing development activities.
2. Collaboration that is ineffective
Information sharing is one of the most prevalent issues that teams confront. Some teams don't disclose sensitive information with outsourced partners, and vice versa. This generates a vacuum of disinformation, misunderstanding, and distrust, making it impossible for both parties to provide solutions that work together.
3. Prioritizing and setting goals
Startups and even larger firms frequently have difficulty prioritizing a specific purpose for their projects. Agile development allows you to focus on multiple aspects at the same time.
4. Physical Separation
When you outsource to a third-party service provider, you're frequently sharing work with people in another country. Many companies find it difficult to communicate or track their development due to the physical distance.
When it comes to Agile Software Development and Outsourcing
These are the benefits of integrating Agile Software Development with development outsourcing services.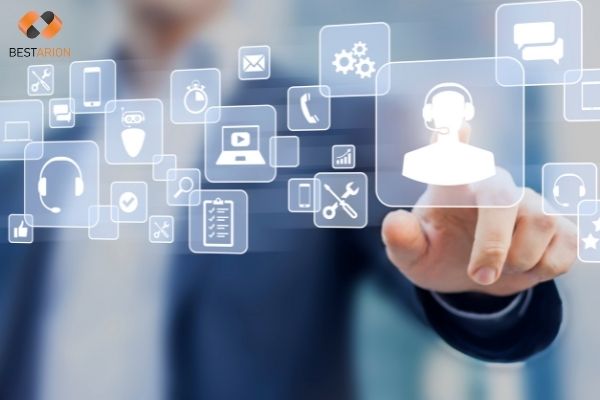 Ensures development teams' collaboration and cooperation
With the help of the agile approach, startups may better prepare to face market difficulties. Working code is handled by both the on-site team and the offshore service providers through iterations and short sprints.
After detecting and recovering faults, they would be able to produce higher-quality solutions. Regardless of whether outsourcing or agile is used, both require worldwide engineers to collaborate in order to provide efficient code.
As development-related solutions, agile and outsourcing complement one another effectively.
In the software development process, scalability is important.
The corporation has the right to alter its staff and teams in agile software development outsourcing.
They can adjust the number of members or assign responsibilities to experts who have the necessary abilities. This transition occurs smoothly in both agile and outsourced, which improves scalability, productivity, and quality of work.
Higher Productivity with Agile Outsourcing
Startup companies can work on their initiatives with an in-house IT team. Schedules, work regulations, severe deadlines, and other project pressures, on the other hand, bind them.
Adopting agile approaches, on the other hand, allows them to work in sprints. This facilitates speedier information sharing among members, as well as faster bug fixes, MVP development, feedback access, and issue resolution.
Final Thoughts
Overall, outsourcing agile development is a good alternative for startups in terms of cost savings, timely delivery, and increased productivity. However, choose your service provider carefully and communicate effectively. Following that, there's a good probability that revenue will increase and work efficiency will improve.
Address: 3rd Floor, QTSC Building 1, Street 14, Quang Trung Software City, Tan Chanh Hiep Ward, District 12, HCM City, Vietnam
 Phone: +842837155742
 Email: info@bestarion.com