Outsourcing vs Outstaffing: How To Choose The Best Option
There's an age-old debate about software development: which is better:
outsourcing vs outstaffing
, and what is the difference?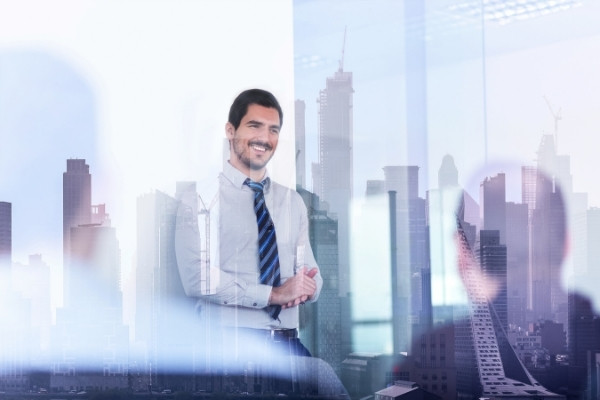 To put it another way, which is more efficient: hiring an external team from another country or ordering a full-cycle software development from a service provider? Perhaps this question isn't as ancient as it appears, given that outsourcing vs outstaffing to faraway regions like Ukraine is a relatively new trend in the IT business, dating back only 10-15 years. Still, given that more and more
software organizations are outsourcing software development
to remote and less expensive areas to save money, it's worth stating where you favor
outsourcing
and where you want outstaffing.
Difference between the two: Outsourcing vs Outstaffing
To begin, let's define the differences between software outsourcing vs outstaffing. In most cases,
an outsourcing provider operates
on a project-based business model, which implies that the client entrusts the outsourcing company with the entire project from start to finish. The client rarely has access to the development team, and those who perform all of the project's work are frequently working on multiple projects at the same time. Outstaffing is a type of remote employment in which a hired individual performs all job tasks for a firm (client) while working for another organization (outsourcing agency). The latter operates as an employer and is thus accountable for wages, bonuses, and equipment provided to a worker, whereas a client firm assigns duties and assignments to a worker. As a result, the distinction is that this service entails your software development service provider employing and maintaining a software development team that is completely at your disposal. In essence, you hire your own remote employees to join your in-house team. This remote software development team can be managed by either your in-house personnel or by remote supervisors. So, outsourcing refers to the entire project support, whereas outstaffing relates to the hiring and upkeep of employees.
Benefits and pitfalls of Outsourcing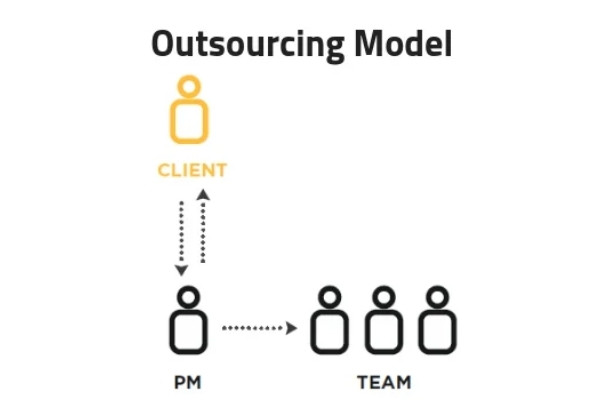 Pros
The service provider is totally accountable for all areas of quality and delivery
The client requires less management effort
The service provider is fully responsible for all equipment and software required to complete the project
The client is not required to participate in the recruiting process.
Cons
The client has very limited ability to influence or control the development process
If the project scope is not properly specified, the cost might be significantly greater than with outstaffing
Outsourcing software development rates are often higher than outstaffing rates.
Pros and Cons of Outstaffing
Pros
Outstaffing allows you to hire exceptional professionals without having to pay hefty salaries or taxes
It also allows you to scale up or down the amount of dedicated personnel you hire.
Complete control over the software development process
Complete access to all members of the team
When compared to other company strategies, outstaffing has the lowest rates.
Cons
All delivery concerns are the responsibility of the customer and his team
Communication channels and processes should be of high quality
Otherwise, issues may arise.
What would be the best for you: Outsourcing vs Outstaffing?
Now that you've learned the difference, let's talk about how to apply it to your business. Whether you need
an IT outsourcing firm
or would be better off with an outstaffing firm is entirely dependent on your requirements. Outsourcing may be a better option for you if your organization isn't extremely technology-focused and you don't have in-house personnel to manage the development team's work. Outstaffing, on the other hand, is acceptable if you have well-defined processes and adequate management in place to manage the distant crew. However, because each case is different, it's usually a good idea to get advice from professionals first.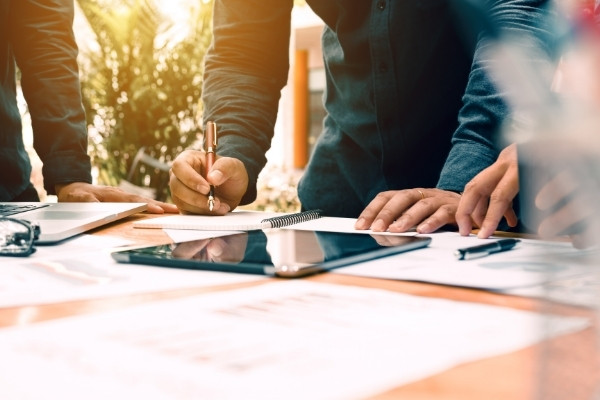 If you need an expert opinion on software development outsourcing vs outstaffing, or if you want to know what the differences are, you may ask Qubit laboratories professionals. We know a lot about outsourcing vs outstaffing because it's our business.
Bestarion Software Company
Bestarion
is a subsidiary company of Larion (www.larion.com ) and provides software development/consultation services specializing in Healthcare Supply Chain, Financial, Hospitality, Banking, Education, Security Trading services for the last 14+ years. Moreover, we helped the U.S. healthcare organizations of savings up to 15% of the annual supply chain spend on 34,000 subscribed users.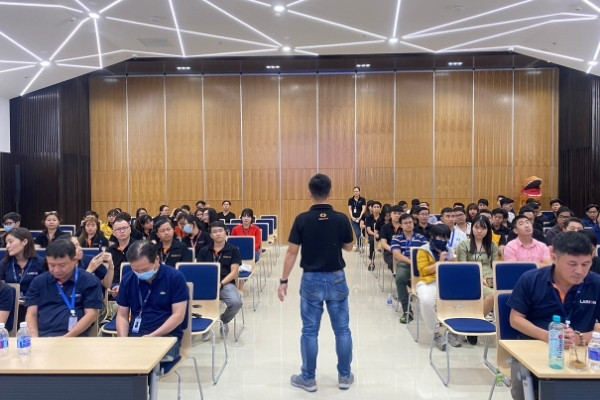 We are a global Software Development firm
providing services to clients spread across 15 countries and have been successful in outsourcing services and notably in Ruby on Rails, C on Linux, and .NET Besides that, we have been extremely experienced in web development, so you could refer our existing customer to learn more about our customer satisfaction.
Get in touch
Bestarion
Address:
3rd Floor, QTSC Building 1, Street 14, Quang Trung Software City, Tan Chanh Hiep Ward, District 12, HCM City, Vietnam
Phone:
 +842837155742  
Email:
info@bestarion.com