The Pros And Cons Of Data Center Outsourcing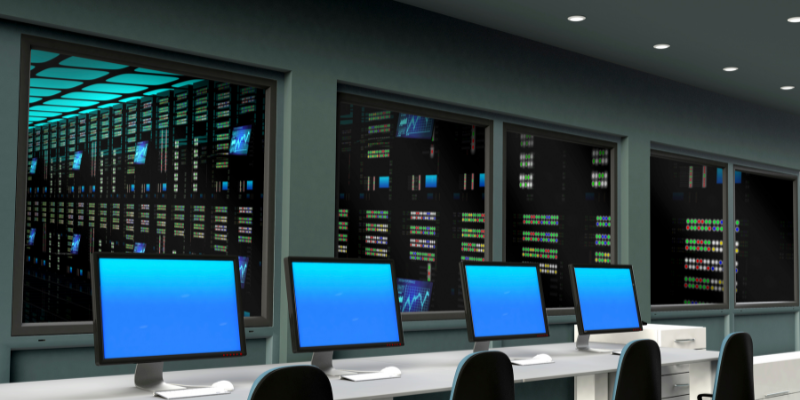 Why are more large and mid-sized businesses considering data center outsourcing? Do the benefits of IT outsourcing outweigh the drawbacks? Or do organizations want to embrace the trend to benefit financially and operationally from outsourcing data center management? Unfortunately, a simple yes or no will not suffice to answer the questions above.
According to a recent Forbes survey of Fortune 500 companies, most IT companies now prefer IT outsourcing over in-house data center operations, owing to the benefits that data center outsourcing provides. This includes reduced operational costs, better infrastructure utilization, on-demand servers and computing/storage access, and so on.
Before you outsource your data center, you should carefully think about your options, look at your business from different angles, and carefully look at your assets, budget, and needs. Before signing an outsourcing contract, you should carefully weigh the pros and cons of data center outsourcing and how it will affect your business.
Data Center Outsourcing Benefits 
Guaranteed Uptime
SLAs (Service Level Agreements) govern all outsourced data centers. Contracts bind service providers to meet SLAs and use cutting-edge infrastructure and IT systems. They must also meet quality standards that have already been set and keep downtime to a minimum to avoid financial penalties. As a result, outsourcing data center services ensures the least amount of downtime possible during power outages or delays caused by different distribution facilities.
Higher Scalability
Business agility can be jeopardized due to under- or overutilization of in-house data center capacities. On the other hand, outsourcing to a third party allows you to benefit from cost effectiveness, scalability, and flexibility without having to worry about allocating resources and appropriate infrastructure.
Increased Flexibility and Speed
Setting up a new data center or upgrading an existing one can be both time-consuming (up to two years) and costly. On the other hand, outsourcing data center services will relieve your company of any concerns about power or space. You can also benefit from greater flexibility when considering an expansion.
Significant Cost Savings
Investing in data center outsourcing is an excellent way to increase your bottom line by reducing costs associated with equipment maintenance, IT labor, upgrades, physical space, and overhead. You can even move data center operations to the cloud these days. This will not only reduce your cost of ownership, but it will also reduce your future equipment expenditure.
Improved Latency and Connectivity
To improve data center performance, ensure that the outsourcing provider can guarantee better latency and connectivity regarding the Internet and other network-related tasks. A seasoned service provider can provide you with both through multi-carrier offerings. Not only will your company receive the best offering, but you will also be able to select from various network carrier options.
Increased Business Focus
The burden of developing new systems or upgrading IT infrastructure is shifted to the service provider in a data center outsourcing model. This will allow your IT managers and CIOs to shift their focus to meet your organization's immediate business goals.
Read more: Why Should You Outsource Data Cleansing?
The Drawbacks of Data Center Outsourcing
Possibility of Unpleasant Surprises
Before outsourcing, you must understand what your contract says and be familiar with all the details. Because the cost and coverage of running a data center vary from service provider to service provider, there may be a few unpleasant surprises in terms of cost, software ownership, or termination period if not communicated clearly within the contract.
Data Security
Before signing a contract, you should confirm the assurance of data security with the service provider. Without adequate data security, your critical data may be vulnerable to malware infections or corporate theft!
Loss of Control
With in-house data center operations, you can be confident that your trusted staff members can provide customized systems tailored to your specific requirements. When you outsource, you may feel as if your company has lost control over the management of your data center, and you may have to solve critical issues over the phone. Choosing a vendor wisely can keep you from dealing with such issues.
Vendor Lock-In
When your company relies entirely on a service provider to manage your data center, you may not use another vendor without incurring a financial loss. As a result, it is always prudent to ensure that your contract does not bind you to use the same vendor for an extended period and that their proprietary services have suitable substitutes elsewhere.
Read more: The Rise of Predictive Analytics and Data Mining
Choose Wisely Before You Decide to Outsource
You can outsource everything from managed hosting, database administration, and application performance monitoring to managed storage and systems management service providers as part of data center outsourcing. You can also choose to outsource your data center on an annual or multi-year basis. Indeed, you could have the service provider manage your infrastructure on your premises, or the vendor could provide you with a leased data center in an area owned by the vendor.
In retrospect, outsourcing data center operations is a great way to align your IT requirements with your business objectives effectively. Top benefits include increased financial and operational efficiency, proactive monitoring, customer satisfaction, and professional IT infrastructure management.
But people against outsourcing the data center say that no outside vendor can provide the same level of service as an in-house team. So, before choosing an offshoring partner, you should carefully consider the pros and cons of outsourcing IT services.
Choose Bestarion for All of Your Data Center Demands.
Bestarion has been providing cutting-edge data center services to global companies for the past 19 years. We are a one-stop destination for any infrastructure management solution your enterprise may require, from dependable remote monitoring services to IT Helpdesk services.
Our quick turnaround time (3 to 6 hours), unrivaled level of accuracy, service customization, transparency, low costs, and ability to work with multiple file formats have made us the first choice for data entry services.
Contact us today, and we will help you make the most of your data at an affordable price.