7 ways BPOs can help property and casualty insurance companies improve better results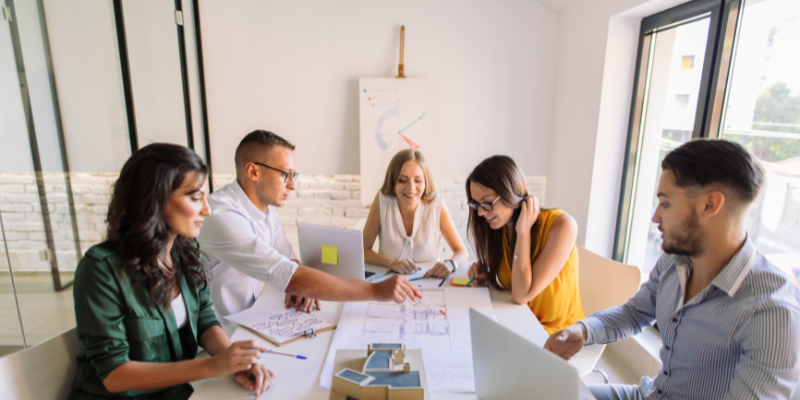 The truth is that the market for property and casualty insurance firms is never stable because the United States is understaffed and has resource constraints that can impact service quality. That is why it is critical to have a dependable, dedicated, and motivated team with an eye for detail to drive optimal business outcomes for your company and its clients.
In the past few years, P&C insurance companies have seen more people work from home than ever before and have changed to a hybrid work environment. With workflow and back-office operations critical to success, your employees must give it their all and constantly look for new ways to improve the customer experience.
Working with a high-performing business process outsourcing (BPO) company in the Philippines, Mexico, or Vietnam lets your insurance company handle any disruptions or challenges in the industry without any problems. BPOs that works with insurance companies have staff that specializes in overcoming operational challenges such as lowering operating costs, improving customer satisfaction, and optimizing turnover ratios.
Outsourcing your back-office and customer engagement services as a property insurance firm allows you to deliver better results – here are a few ways you can benefit from working with a BPO:
Appointment Setting
Property insurance frequently implies that a single employee may be in charge of multiple properties. They must be on par with communicating with property owners in this case.
Outsourcing back-office operations such as appointment setting means that your BPO handles all appointments involving your client's property, scheduling, managing, and even cancelling if necessary. You can focus on simply showing up to these appointments and performing your duties by delegating this mundane task.
Policy Issuance
As a property insurance manager, you must design and issue insurance policies specific to your client and their property. Policy issuance necessitates meticulous attention to detail, which means you may not have the time or resources to complete such a task with a more extensive portfolio of properties.
An outsourced partner will review documents, validate details, and ensure that any missing data is entered. They also verify all policy information and arrange and organize data to create your policy document. If errors are discovered, the time it takes to correct them is reduced when back-office services are outsourced. After you have completed these tasks, you can proceed with the final policy issuance.
Policy Management
Policy management is a difficult task. According to a Compliance Week survey, approximately 65% of organizations have "reactive" or "basic" policy management programs. According to research, the top three policy management challenges are inaccuracy and redundancy, a lack of awareness, and untrained employees.
Outsourcing your policy management services ensures that your BPO does not overlook endorsement, rewriting, renewal, reinstatement, or cancellation of property insurance policies.
Lead Generation
Insurers worldwide are focusing on providing a consistent and personalized user experience. However, generating leads for your property insurance firm may present several challenges. Relying solely on referrals is never sufficient, and the leads generated must be high quality and nurtured.
An outsourced team will prioritize your lead needs, conduct online skip tracing and social media research, and convert leads from website and blog traffic. This way, you'll be able to contact your lead and convert them into customers.
Internal Customer Support
Outsourced teams have a positive impact on customer experience solutions in addition to optimizing your back-office services. Outsourced teams handle policy inquiries, questions about policy coverage, updates and changes to their plans, and more by providing internal customer support.
By outsourcing inbound customer support, you can carry on front-office tasks that will help your property insurance firm grow while having efficient back-office processes.
Billing & Payments
Consider a stack of twenty property insurance policies, none of which have been paid. Furthermore, you must file new issuances, and reminding customers about payments and processing bills can become taxing, affecting service quality.
An outsourced team can help your property insurance company by processing client payments and sending payment reminders as needed. This relieves your stress and ensures that all processes remain efficient and effective.
Claims Processing
Claim processing can be complex due to large amounts of data, long claim resolution times, technological advancements, and a labor shortage. Having a seamless delivery of processing claims can be difficult, but with a BPO, it is easily achievable.
As a property insurance company, ensuring that your claims are processed quickly and efficiently is critical to your company's success. An outsourced team will oversee the verification of information provided and review all documents submitted to expedite the process.
Managing property insurance ensures that your clients get the best your insurance company offers. Outsourcing back-office and customer experience solutions allow you to scale up and focus on providing high-quality services while increasing customer engagement.
Bestarion assists property insurance companies with all customer experience and back-office services. Contact us today to learn more about our services.