Top 8 Industries Benefit from Outsourced Data Entry Services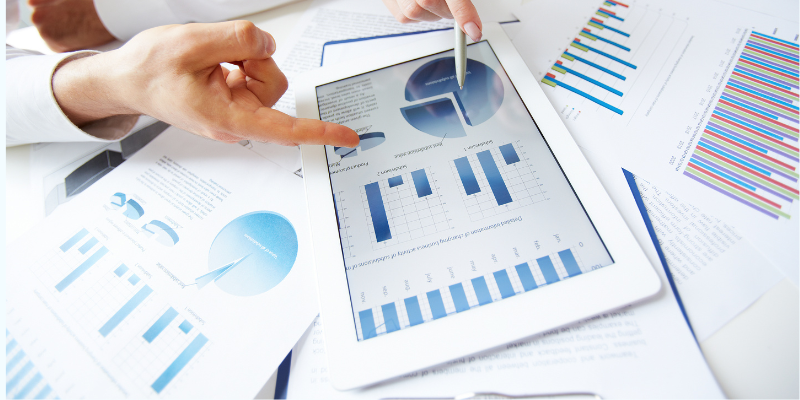 How badly do you believe companies in various industries require data entry services?
In a business intelligence survey by the Business Application Research Center, 58% of their respondents said only half of their company's decisions are data-driven. It also demonstrates that the primary causes are a lack of relevant data, poor data quality, and the belief that gut instinct is sufficient.
Based on this figure alone, you might think that data isn't all it's cracked up to be. The survey did, however, reveal another exciting finding.
Companies the survey termed "best-in-class" made 60% of their decisions on data, while "laggard" companies — or those making slow progress — relied on gut instinct for 70% of their decisions. That means the more companies trust data over instinct, the more likely they will succeed.
So, who needs data entry services? Every single company is the answer. Industries benefit from and need data entry services, mainly when they are unable or unwilling to automate their data processes. But which industries require data entry services?
While we can argue that all industries require data and data entry work, a few stand to benefit the most from it.
Top 8 Industries That Benefit From Data Entry Outsourcing
Digital marketing & advertising 
Those outside the digital marketing industry may be surprised to learn that numbers drive the majority of advertisements. Each has a quantitative basis when seasonal ads are removed from the equation. Each decision is (ideally) based on some metrics.
Furthermore, data in marketing and advertising comes from a variety of sources. As a multifaceted field, it will need to track data from paid ads, search performance, social media, website traffic, and various other sources.
If a digital marketing or advertising firm cannot yet automate data entry and is struggling to keep up with the numbers, it will require data entry services immediately. Ads come and go in an instant. Staying on top of them with data ensures that your next step is wise.
Law Firms
The legal profession as we know it today existed long before personal computers were invented. And, as the number of legal cases continues to rise, the need for digitizing documents in this field is unlikely to diminish.
For this reason, firms in the legal industry need professional data entry services. Every day, there are many legal forms and client data to sort through, all of which must be kept in order so that legal professionals can easily access them when needed.
In addition to digitizing and organizing data, legal data entry specialists may be tasked with researching and updating discrepancies or missing information, familiar with legal paperwork.
Nonprofit organization
Nonprofits must also deal with a large amount of data daily. The data they manage can come from events they organize, surveys they conduct, or their stakeholder database.
Furthermore, nonprofits benefit significantly from outsourced data entry services because they rely on donations to stay in business. Outsourcing can help organizations reduce spending, allowing nonprofits to focus their resources on advocacy.
Real estate
The real estate industry is fraught with rivalry. This means that agents and brokers must always be on their game. One way they can accomplish this is by actively seeking out potential buyers and sellers of real estate. To put it another way leads.
Lead generation is a basic data entry task performed by virtual assistants in the real estate industry. Its ability to propel an agent's or broker's career into long-term success makes it necessary.
It is. However, time-consuming, preparing spreadsheets of client data and cleaning databases are not core functions of a real estate professional. However, they are the responsibility of professionals who perform data entry work.
IT & software
Every day, tech companies are likely to face multiple issues. They may receive dozens of technical questions and complaints about a product or service while dealing with internal issues with their technology.
With the volume of issues they face daily, one might think tech companies are sinking ships. But did you know that having to troubleshoot these issues is beneficial to IT and software companies? This is because these businesses can quickly identify and address issues, allowing them to grow and improve in the long run.
These issues become problematic only when no one is present to log the data. On the other hand, businesses in the technology industry can easily track any troubleshooting problem, whether it concerns their customers or the company itself, with data entry services.
Accounting & Finance
Accounting and finance are two industries that benefit the most from outsourced data entry services. Indeed, data entry is essential to organizations in this industry because bookkeeping is a type of data entry task.
Recording an organization's daily transactions using data entry tools, known as bookkeeping, is critical to the entire accounting process. On the other hand, data entry services for financial institutions may include digitizing transaction records, documenting bank applications, verifying client data, and other tasks.
This means that, in addition to the duties of a bookkeeper, such as reconciling accounts and recording journal entries in chronological order, data entry services may include work that would usually be assigned to a general data entry clerk.
Retail & eCommerce
Retail and eCommerce are two other industries that will always require data entry services.
Because online and retail stores deal with logistics, inventory, and sales every time they open, documentation will be stressful, especially for the shop owner, who already has a dozen other things on their plate.
Online and retail stores will significantly change due to outsourced data entry services or an eCommerce virtual assistant. Dedicated professionals are now performing foundational tasks.
They manage customer databases, inventory monitoring, and updating, product cataloging, and order and invoice documentation. Data entry services properly delegate work that a shop owner might do and stress over.
Healthcare
One of the things a healthcare facility must do to function properly is to ensure that patient data is accurate and free of errors. After all, patient care is heavily reliant on accurate data. For clinics, hospitals, and other health centers, this means ensuring that all patient information — from personal information to lab tests or requests — is accurately recorded in the database.
High-quality data entry services can save lives. This is why organizations must ensure that the professionals or companies to whom they entrust data entry work demonstrate a high level of experience and care when performing this critical task.
Will In-House or Outsourced Data Entry Services Benefit Your Business?
Consider your company's core competency when deciding whether in-house or outsourced data entry services are your best options.
This is one of the most effective methods for determining the type of professionals you require for data entry services. Maintaining your core competency will enable you to determine whether you need to:
Establish a strategic alliance or partnership.

Contract out work to a third-party provider.

Keep tasks within your organization.
If your company requires data entry services, consider whether it is for work that will give your company a competitive advantage or for operational upkeep. If you answered yes, you would need to hire in-house or form a partnership with another company.
However, outsourcing data entry services to another company may be the better option if the latter is the case. 
If this is your primary focus, hiring in-house is the better option. This is because you are investing in the work that your company does. However, if data entry is only required to support your business, outsourcing can help you scale up your workforce quickly to address your data entry issues.
In conclusion
The following are the top eight industries that require data entry services:
Digital marketing and advertising

Legal

Nonprofits

Real estate

IT & software

Accounting and finance

Retail and eCommerce

Healthcare
Do you need data entry services for your business? Email info@bestarion.com if you'd like to schedule a free consultation. You can also contact us via our chat box or contact form. You can continue to do the most important work to you with our team's assistance.