Top 10 Benefits of Outsourcing Data Entry Services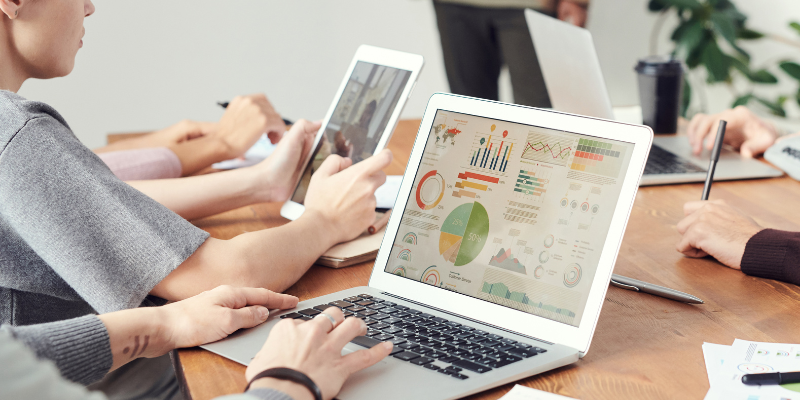 Regarding the benefits of outsourcing data entry services, it isn't easy to think of anything other than cost savings.
Sure, lower costs are a given, but what else will outsourcing data entry services do for your company? When you outsource data entry services, you gain many advantages. And we've come to deal with eleven of them.
Benefits of Outsourcing Data Entry Services
Increased job satisfaction in your organization
As the day progresses, employees who work in data entry may become increasingly stressed and dissatisfied.
Not only is data entry mechanical, which can leave anyone feeling unfulfilled if not adequately trained and supported, but it also has physical consequences for the health of your employees.
A study of 79 data entry clerks' health complaints revealed negative feedback about the workers' physical, mental, and emotional well-being. The majority of them associate their stress with their job. However, things could be different today. Many businesses have systems to better care for their data entry specialists. But if you're not in the data entry business, this seems like a lot of effort for something that isn't your core competency.
This is where outsourcing firms come in and assist other businesses needing big data while not directly profiting from it. Your employees can handle additional work on top of their primary responsibilities.
With an outsourced team of data entry specialists, your employees can focus on their jobs with far less stress, contributing to a healthier and happier workplace.
Reduced spending
The primary advantage of outsourcing is that it provides high-quality work at a low cost. Outsourcing data entry services is no exception. But how does it help your company save money? Here are a few examples of potential data entry costs that can be eliminated by outsourcing: Recruitment expenses, such as subscriptions to job-search platforms like LinkedIn and a recruitment team
Training programs

Government-mandated benefits

In-house software for efficient data entry management

Devices required for an in-house employee to complete their tasks
These will be handled by your outsourcing partner, ensuring that the money you invest in them is well-spent and within budget. This becomes clearer when you choose offshore outsourcing companies.
No training is required
Your company will not have to train specialists, as mentioned in this list of advantages of outsourcing data entry work.
This is one of the advantages of working with an outsourcing company. There are two possible explanations for this. One, your outsourcing partner provides your data entry specialists with all of the necessary training. Second, your outsourcer is an expert at vetting top-tier talent.
Of course, you are free to provide additional training if you so desire. However, you should expect an outsourcing company's employees to be familiar with the fundamentals of data entry long before you hire them.
Read more:
The Brief Data Entry Outsourcing Guide
Qualified data entry candidates and a reliable management team
Finding qualified candidates does not have to be difficult. Having a reliable team to manage them can be just as simple.
Outsourcing data entry services, as well as outsourcing in general, provides both. Outsourcing is designed to provide companies seeking non-core work with highly experienced talent and a management team capable of ensuring seamless data entry processes. You can easily collaborate with your ideal data entry team.
Again, having qualified data entry candidates and a dependable management team is not difficult to achieve through outsourcing. It's simply a matter of contacting your preferred outsourcing firm.
Well-established turnaround times
Every day, the amount of data managed by businesses in various industries — eCommerce, IT, or gaming — grows. And your company is most likely one of them.
Your company will drown in data if you do not hire professional data entry specialists. Outsourcing data entry services, on the other hand, can help you befriend big data by providing the added benefit of having an additional team of managers who can help set realistic targets for the data entry work you require. This ensures that your agreement is carried out, avoiding delays and potential setbacks.
Furthermore, if your outsourcing partner promises 24-hour availability, they will adjust the project's timeline to coincide with your working hours.
Increased vigilance in your organization
We've established that data entry is a time-consuming task.
In the wrong hands, your data may become riddled with errors, making it difficult for your company to recover from this setback. So you'll need a model that ensures your data is secure, accurate, and in the hands of people whose primary skill is data entry.
Outsourcing makes these tasks a no-brainer, which is precisely how data entry keeps your company alert.
Easily add team members without going through the recruitment process.
Because your outsourcing partner is in charge of talent scouting, the arduous task of recruiting data entry specialists falls into their hands.
However, having someone else manage your recruitment isn't the only reason outsourcing makes your workforce more scalable. It's also because outsourcing firms already have a strong talent pool. They bring people they've previously trained and screened so you can easily add them to your team, allowing you to meet the fluctuating demands of data entry work.
Proven data entry systems
If your company is a startup and is not yet ready to automate documents, or if data automation is impossible, partnering with an experienced data outsourcing company is essential.
According to one of our BPO leads, businesses in either category are more likely to outsource data entry work. This pattern among our data entry clients demonstrates how much they rely on experienced outsourcing firms like Bestarion. They require our systematized processes to ensure the proper management of their data.
This is not surprising given that companies providing data entry services have years of experience performing this work. Any reputable outsourcing firm will tell you that it has a foolproof system to prevent data entry errors and minimize client risks.
Read more:
Top 6 Data Services Businesses Should Outsource
Increased productivity
Because of the amount of data you can process in a day, having data entry specialists on your team immediately improves your company's productivity.
As we previously stated in a blog post, data can make or break your company. It all comes down to how you use it, process it, and manage it. A data entry specialist's job is to classify and input data into the appropriate categories, ensuring that the information is as accurate as possible.
They relieve you of the administrative, repetitive work of inputting and organizing data. They want you to devote your time and attention to long-term goals.
Furthermore, by outsourcing data entry services to an ideal country such as the Philippines, you reap the benefits of increased productivity in a remote work setup by having an on-call team available anytime.
Expertise in professional data entry tools and technologies
Clients frequently specify which data entry software and tools they want third-party providers to use.
For example, at Bestarion, our clients have requested that we perform data entry work on platforms such as Salesforce, Quickbooks, and Xero. Some of our clients have also requested that we familiarize ourselves with their proprietary portals. Because of this frequent request, our data entry team has learned the ins and outs of various data entry software and can now quickly adapt to the needs of the companies that require our assistance.
Concentrate on your core business.
Your company has the potential to have a long-term impact on your industry.
However, this potential will remain dormant unless you focus entirely on your core competency. That entails putting your efforts, time, and resources into the goals you set for your company.
This is one of the primary reasons for the existence of outsourcing. It has a significant impact on businesses across industries.
Consider the effect of outsourcing on the software industry. Many of our clients are in IT, and time is essential when they come to us for outsourced work such as data entry. They want time to focus on what their company does and delegate non-essential work to other experts.
In the long run, they become a more productive, efficient, and growth-oriented company, exponentially increasing the returns on outsourcing.
In conclusion
The following are the advantages of outsourcing data entry services:
Increased job satisfaction in your organization

Spending cuts

Data entry specialists do not need to be trained.

You can rely on qualified candidates and a management team with consistent turnaround times.

increased vigilance in your organization

Scalable data entry expertise

An outsourced partner provided data entry systems

increased productivity

Data entry software knowledge

Concentrate on your core business.
Do these advantages appeal to you? Then you're in luck because working with Bestarion's data entry team will provide you with these benefits.