A Complete Scrum of Scrums Meetings Guide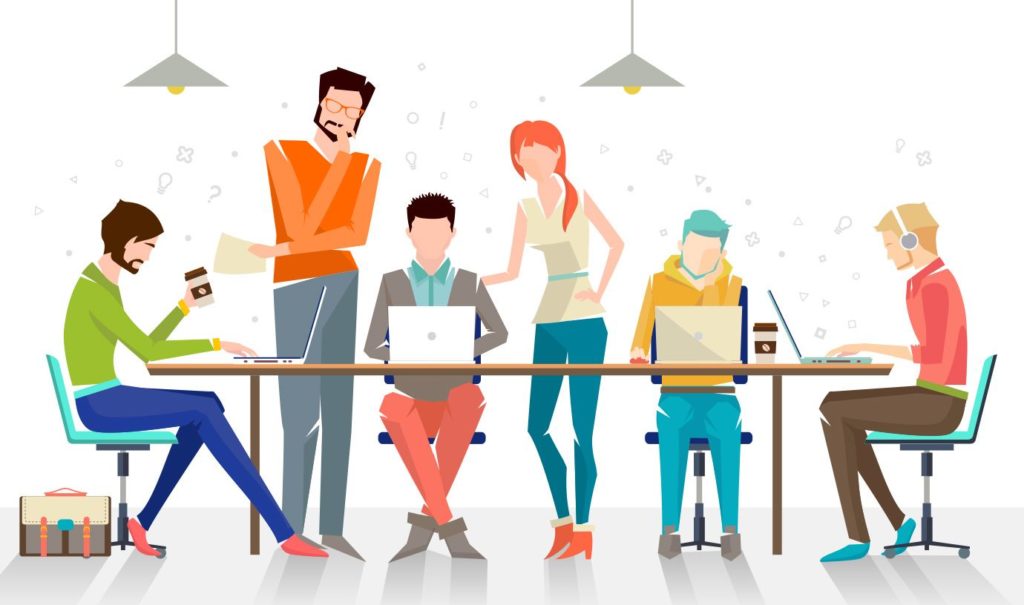 Although the daily Scrum meetings usually are for smaller teams working towards a single sprint objective, scaling Agile Scrum may require coordination across departments and capabilities. When cross-functional collaboration across Scrum teams is required, frequently held Scrum of Scrums meetings can assist in aligning the priorities of teams and coordinating activities to meet organizational objectives.
Scrum of Scrums meetings is a method to manage the complexity of cross-functional teams who are working toward different yet integrated goals and projects.
What is the Scrum of Scrums meeting?
Scrum of Scrums (also called Meta Scrum or SoS) can be described as a technique and time-boxed meetings used to manage and scale large Scrum environments. It is an illustration of Scrum at scale.
In the typical Scrum meeting, the Product Owner and a Scrum master sit down with the development team to discuss progress and challenges. Ideally, three to nine people attend daily Scrum meetings. Scrum of Scrum scales this to larger, more complicated projects throughout an organization.
In a Scrum of Scrums session, one person or representative for each Scrum team gathers with similar-minded representatives to share the latest information and coordinate efforts.
When companies have multiple Scrum teams and projects that could be interdependent or integrated, having Scrum of Scrum meetings enables representatives from each team to communicate progress, impediments, and roadblocks.
The Scrum of Scrums meeting is typically held in person. However, it could be replicated in a remote or hybrid remote environment.
Scrum of Scrums diagram
The image below shows how members from various Scrum teams within an organization come together to make up Scrum of Scrums. Scrum of Scrums meeting.
Scrum of Scrum meetings would include representatives from all of these systems collaborating on how they can make the day-to-day management of the task more accessible and more efficient.
Naturally, teams can hold their daily Scrum meetings as usual. The daily Scrum meetings usually are focused on the team members' progress or issues and their goals for the day.
How often should the Scrum of Scrums meeting be held?
In contrast to most regular Scrum meetings, however, the Scrum of Scrums doesn't have to be held every day. Based on the team's preferences, the Scrum of Scrum meeting may be scheduled at least once each week, based on the issue. Representatives can decide on the frequency of meetings.
Scrum Of Scrums meetings have a suggested time-frame that is 15 mins. However, this can vary.
Purpose Scrum of Scrums meeting
A well-organized Scrum of Scrums meeting can benefit you in various ways. Here's how.
If one aspect of a system experiences an issue, it can affect the other parts. This meeting is a great way to identify any problems that the individuals on Scrum teams might be facing.

Different Scrum teams working on the same project or linked projects can be similar to broken lines. This meeting helps fill in the gap. In this meeting, the necessary information on progress is communicated through representatives who can speak for each team's interests.

Synchronization can be made much easier. Scrum is a form of Scrum meetings that are a means to synchronize tasks, allowing groups to prioritize and communicate their remaining tasks and responsibilities.
Benefits of Scrum of Scrums
There are many advantages to Scrum of Scrums, including collaboration, sharing of information, solving problems, and much more. Here are some additional benefits from Scrum of Scrums:
Collaboration between teams

Increases the dissemination of information across Scrum teams by involving their reps

Facilitates consensus, thereby reducing conflict caused by insufficient information

It helps teams drift off track back onto the right way.

Creates a platform to solve problems. The problems that Agile teams cannot solve by themselves can be solved with new insights from other team members.
Who attends Scrum of Scrums meetings?
There's a disagreement over who should be attending the Scrum of Scrum meeting. While a Scrum master could be the most appropriate person to invite to a Scrum of Scrum meeting, there's also a reason for bringing a product owner or a developer team member with more technical knowledge.
Scrum of Scrum representatives may even change based on the current situation.
Scrum of Scrums agenda
About Scrum of Scrums meeting agenda, ambassadors need to be able to answer these questions:
What have you and your team accomplished in the last meeting?

Do your team members face any issues?

Are there any issues your team faces because of work done by another team?

Are your team members doing anything that might interfere with another Scrum Team's activities?
Scrum of Scrums best practices
After you've set an agenda, we'll look at the best methods you can use during the Scrum of Scrums meeting that will surely enhance it.
Everyone must be aware of the goal of this meeting and be prepared.

There must be a time box and a set time frame for each meeting.

When individuals in Agile teams select representatives, they should choose ambassadors who can represent them and successfully share the team's progress.

The Scrum meeting of Scrums event isn't an esoteric society event. Reps are required to relay information to their agile teams.