Opportunities Abound for Financial Services Firms in Confident Vietnam
Vietnam is one of Southeast Asia's great success stories: the country is undergoing rapid development and its youthful citizens are now among the most confident consumers in the world, according to Nielsen's Global Consumer Confidence Index.  This development has brought increasing salaries and with that, a market for more sophisticated financial services.  So it is little surprise that the country now has almost 100 local and foreign-owned banks, insurance companies and brokerages competing to offer their services and products to the more affluent Vietnamese people.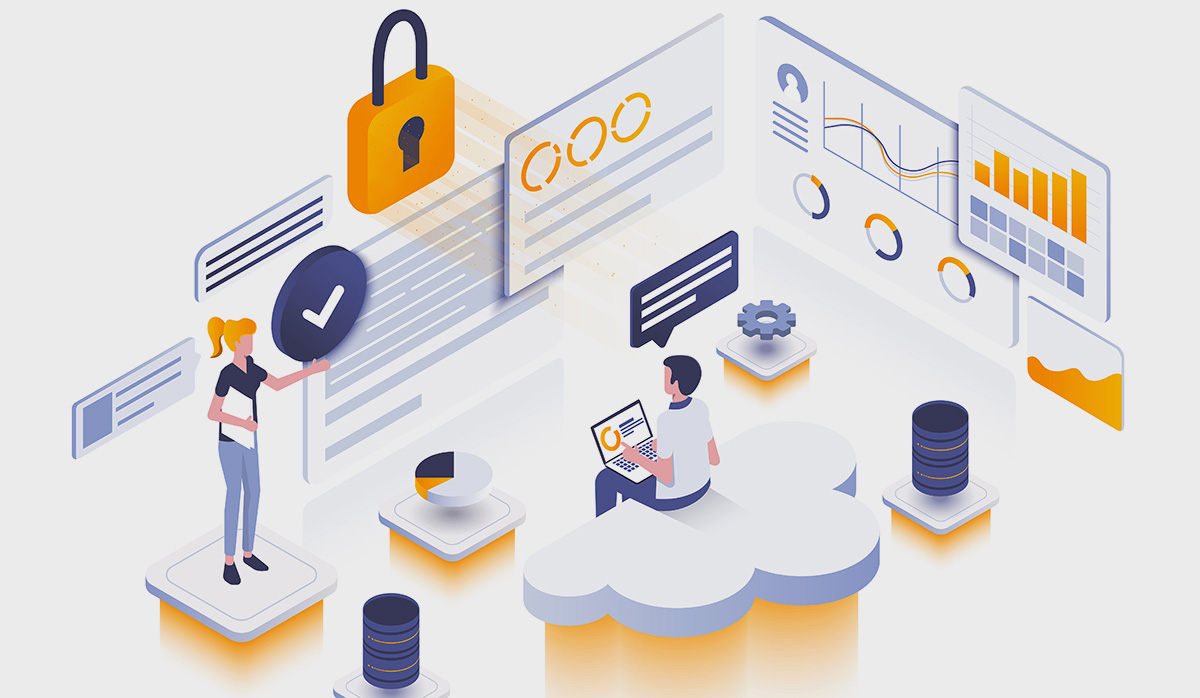 The mid-year edition of The Nielsen Company's Personal Finance Monitor indicates that these financial service companies have a tremendous opportunity to gain new customers and launch new services, but will have to do some work to fully realize that potential. In a monthly survey of 600 people in the two main cities of Ho Chi Minh and Hanoi, Nielsen found that almost half of respondents maintained a bank account, with saving and transactional accounts the most common.
"Vietnam's population is young and increasingly exposed to new products and services, and they are open to investigating how these can complement their lifestyles.  Combined with increased affluence and economic opportunities, the appetite for financial services is likely to grow.  However, many people lack an understanding about financial services products, and firms should not underestimate the importance of education as part of the process of building relationships with new consumers," said Alan West, Associate Director, Financial Research at Nielsen Vietnam.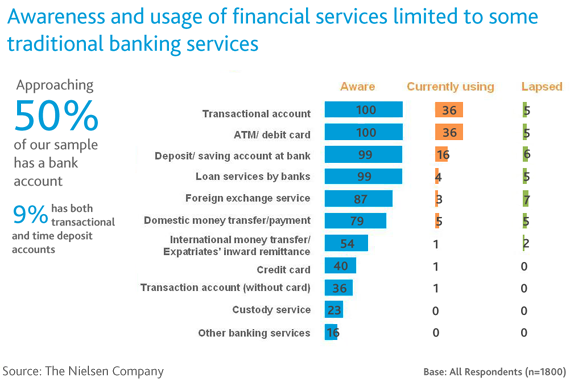 As only half of the potential market (4 million people) currently use banking, insurance and other financial services, there is significant latent demand that can be tapped.
Make it easier and raise awareness of financial services offerings
Key barriers to banking identified by survey respondents included lengthy application procedures and the amount of financial documentation required to establish accounts.  Although these issues were not barriers to the other half of the desired market, a large number of these consumers still used non-bank sources for savings, investing and other financial functions.  For example, just 10 percent saved their money in banks and only 2% of the target market had bank loans, while 6 percent sought funds from other sources, such as family and friends.   Investing in one's business was the top place (61%) to put spare cash, followed by gold (35%) and real estate (23%).
Credit still a "taboo" for Vietnamese
While ATM/debit card ownership is growing (almost a quarter of respondents said they owned one), Vietnamese consumers shy away from credit:  just 7 percent of respondents said they intend on obtaining one in the future.  Primary reasons given included no demand, or a desire to use cash, followed by a lack of knowledge about the product.
Banking customers largely loyal
81 percent of survey respondents still only use a single bank for their financial services needs.   This is changing, and whilst "switching" is rare, the number of consumers taking on secondary banking accounts is on the rise.
Protection at the top of insurance customers' minds
74 percent of respondents indicated "protection" is the reason they purchase an insurance product.  Interestingly, 68% perceive insurance as a form of savings.  Life insurance, education and accident insurance are currently the top products used by survey respondents.
Internet banking penetration still in early stages
Just 1 percent of current bank customers use such services offered by their banks, despite the fact that Vietnamese – especially those age 35 and younger – tend to use the Internet more than many of their Southeast Asian neighbors.  The key reasons given for not accessing this channel included awareness (they didn't know about such services or how to use them) and safety.  Nevertheless, just as ATM use has increased since consumers have become more familiar with the machines, online banking will also likely take hold in the next few years.
Non-product features as important as product features
The importance of customer service, convenience and reputation cannot be overstated: the top reasons for selecting banks included competitive interest rates (60%), the bank was viewed as prestigious (56%), highly recommended by others (52%) and good customer service (50%).  Meanwhile a lack of ATMs or the lack of branches close to home and poor customer service were the main reasons for switching banks.
Source: https://www.nielsen.com/us/en/insights/article/2010/opportunities-abound-for-financial-services-firms-in-confident-vietnam/