The Role of IoT in the Healthcare Industry
Before the arrival of the Internet of Things, the interaction between the doctors and patients were just through visits, texts, and telecommunications.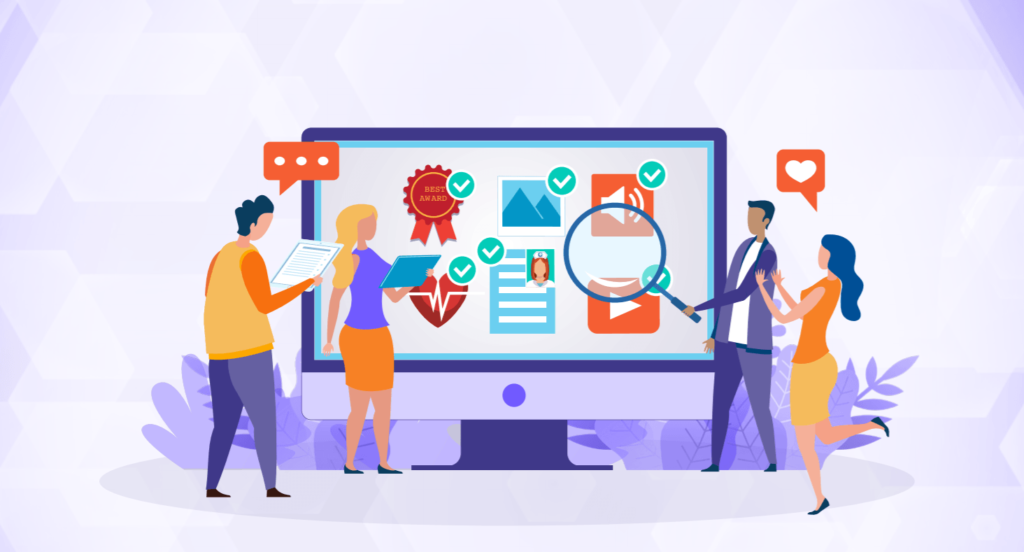 There were no ways that could enable doctors to monitor their patients continuously and make suggestions accordingly.
However, the evolution of IoT in healthcare has considerably changed the scenario.
It has empowered doctors to deliver superlative care by remotely monitoring the patients using IoT enabled devices.
Moreover, IoT has also increased the rate of satisfaction and engagement of patients as interacting with doctors has become way more comfortable and efficient.
IoT has unarguably transformed the healthcare industry and is highly beneficial for doctors, patients, families, hospitals, and even the insurance companies.
But how exactly is IoT transforming the healthcare sector, and is it beneficial anyhow?
Here's what role is IoT playing in transforming the healthcare industry —
IoT in Healthcare
End to End Connectivity and Affordability
With the help of healthcare mobility solutions, next-gen healthcare facilities, and other similar technologies, IoT can easily automate the workflow of patient care.
It can enable the machine to machine communication, interoperability, data movement, and information exchange that allows the healthcare industry to deliver efficiency.
Moreover, technology-driven solutions can even chop off the extra costs by removing unnecessary visits, utilizing the better quality of resources, and improving the planning and allocation.
Improving the Health of Patients
Imagine if something could help doctors by telling them when a patient's heart rate is going haywire or if he isn't taking good care of his health and send that information to doctors while they are working?
IoT can help in this by updating personal data of the patients on the cloud and eliminating the need of adding the information into the EMRs, IoT makes sure that every little detail is also being considered to make better decisions for the patients.
Furthermore, this can also be used as a medical adherence as well as home monitoring tool. In this manner, IoT Is Transforming Human Life.
Simultaneous Monitoring and Support
Real-time monitoring with the help of connected devices can save the lives of many during medical emergencies like heart attacks, asthma attacks, and diabetes, etc.
With real-time monitoring using a smart medical device connected to a smartphone application, the IoT devices can collect all the health-related data, and by using the data connection, it can transfer the data to the doctor.
The IoT device can be used to collect as well as transfer health data like blood pressure, blood sugar levels, oxygen, weight, and even ECGs.
These data can be stored in the clouds and can easily be transferred to the concerned person like physicians, your insurance company, or any other external consultants. And this will let them understand the condition in a better and faster way.
Tracking and Alerts
Some critical situations can also lead to loss of lives, but this can be transformed using IoT devices.
Medical IoT devices are capable of gathering vital data and then even transferring it to doctors for real-time tracking through dropping notifications via mobile apps or any other linked devices.
These notifications give a firm opinion about the patient's situation irrespective of time and place.
Moreover, it allows us to make better decisions as well as provide the right treatment at the right time.
So, the Combination Of IoT & Mobility is a future trend of the healthcare niche.
Research
When it comes to research, IoT can play a significant role. It's basically because IoT allows us to curate a humongous amount of data about the patient's disease and health, which will take several years to collection manually.
This data, in turn, can be used for statistically studying the data for research purposes.
In this way, IoT doesn't only save lives, but it also saves money that would be needed for research purposes.
Data Analysis
Humongous amounts of data that a healthcare device sends in a short period is tough to store as well as manage if could services are unavailable.
Even for the doctors and hospitals to acquire data in real-time originating from various devices and then analyzing it manually is a tough call.
Here IoT devices can be of great help as they can collect all the data, store it as well as analyze it in real-time. That is the reason why IoT App Development Company is ruling the roost.
This will all take place to overcloud, and the doctors will only get the analysis reports.
To Conclude
The popularity of IoT in various fields like automobiles, education, manufacturing, etc. is escalating at a rapid speed.
Now the time has come when IoT is also transforming the healthcare industry by solving a myriad of issues.
With the emergence of connected devices, healthcare providers will see secondary missed appointments, a better understanding of situations and improved outcomes, and everything in a lesser amount of time.
Once fully adopted, IoT devices can significantly help to improve services and experiences, reduce costs, and promote better healthcare services.
Source: https://theiotmagazine.com/the-role-of-iot-in-the-healthcare-industry-ba361678da7a