Together with the increasing use of mobile devices and the internet, fintech could provide tools to improve access to financial and banking services for individuals, especially those in rural areas. The
retail banking
segment in Vietnam has seen stellar growth over the past decade with around 40 percent of the revenue at certain banks now coming from the
retail banking
segment. According to a February 2019 report by Vietnam consulting and legal firm, Ant Consulting, this
retail banking
growth is a result of several factors such as stable inflation and interest rates, a favourable environment for foreign direct investments, and a shift from deficit to surplus of Vietnam's current account.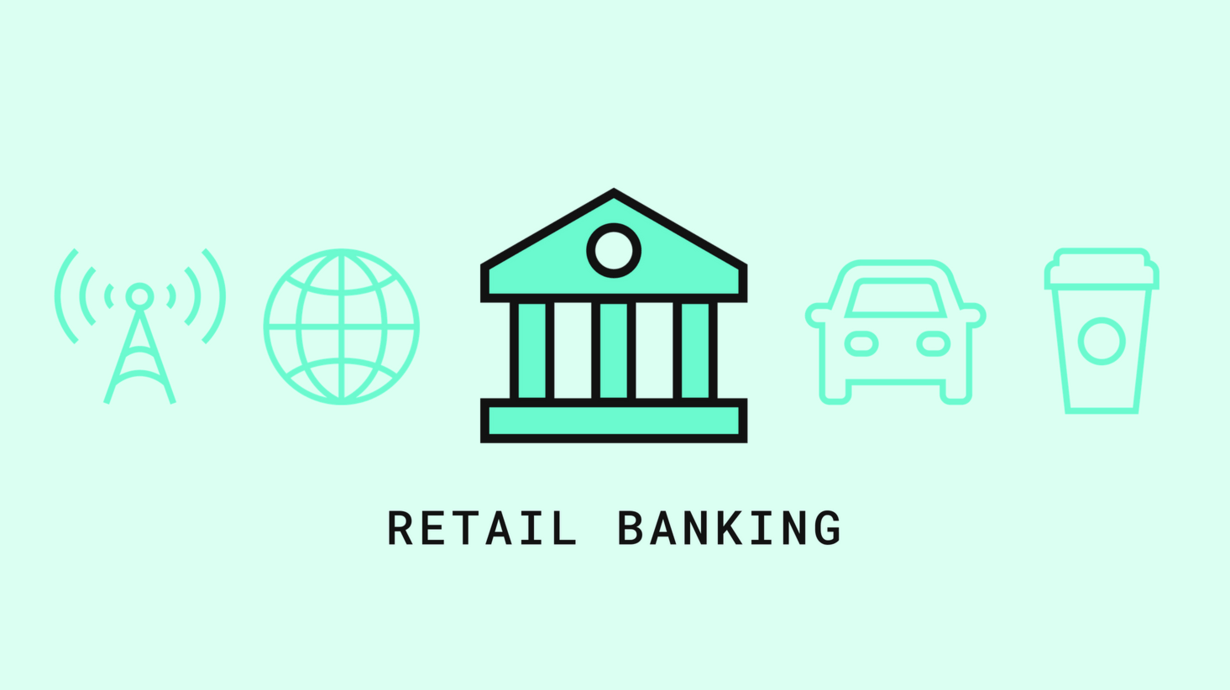 Vietnamese banks also stepped up focus on
retail banking
in line with the increase in interest in
retail banking
services as well as keeping up with the policy priorities of the State Bank of Vietnam, the nation's central bank. Today, most Vietnam banks consider
retail banking
as an essential part of their development strategy. However,
technology
integration in
retail banking
services remains a key challenge for Vietnam banks. Quite a few banks in Vietnam that offer
retail banking
services lag in data mining and processing, product development, as well as synchronisation of databases and IT infrastructure. Speaking to International Finance, Rebaca Tan, associate vice president – analyst, Moody's Investors Services, said that retail lending in Vietnam is relatively young with around a ten-year history. She added that at the end of 2018, the country had an estimated total loan size of around $60 billion which represented about 25 percent of its GDP. Between 2014 and 2018, retail loans had witnessed a rapid growth, registering a compounded annual growth rate of around 59 percent, she added. This, she explained was because of higher incomes and greater penetration of banking services. She has a high opinion of the country's credit infrastructure. Citing credit bureaus as an example, she said these were evolving with time and had seen good progress in the last few years. Citibank, the consumer division of American financial services company, Citigroup too said it had seen considerable growth in its Vietnam operations. A Citibank Vietnam company representative told International Finance that it had established the consumer bank in Vietnam in 2009 and had since been developing its momentum and growing its market share in key business areas such as credit cards, personal loans, cash advances, and insurance. With regard to its cards business, the representative said the introduction of a suite of Citibank PremierMiles World Mastercard, Citibank cash back Visa Platinum card, and Ready Credit, had allowed its credit card customer portfolio to increase substantially, making it the major premium credit card issuer in Vietnam. With regard to loans, the representative said that Citibank Vietnam emphasises on flexibility and convenience of credit management for the customers, by offering cash advance services at ATMs or unsecured loans with competitive interest rates. Meanwhile, the growth story of South Korea headquartered Shinhan Bank, in Vietnam further accentuates the progress Vietnam has made in developing
retail banking
. In this regard, Trinh Bang Vu, head of retail and corporate banking at Shinhan Bank Vietnam, told International Finance, "Over the history of nearly 26 years, Shinhan Bank has expanded its network across the country, from the north to the south, with 36 network units nationwide until August 2019. With a wide network of branches and ATMs across Vietnam and a modern ebanking service, Shinhan Bank is serving 1.4 millions of customers by the end of August 2019."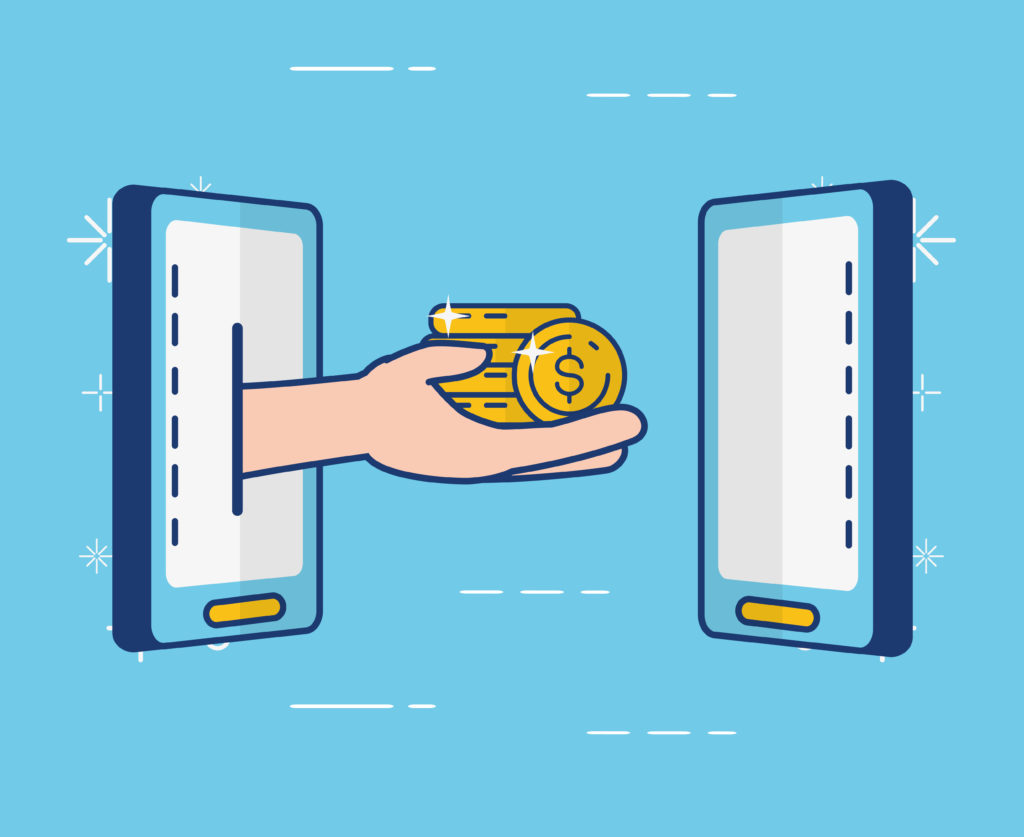 Challenges to future growth
Moody's Tan said she believed the future of the banking industry in Vietnam is positive, just like its past, although it came with a few challenges. This, she said could be in the form of increasing competition from new entrants as well as asset quality challenges stemming from rapid growth in previous years. Meanwhile Shinhan Bank's Bang Vu specifically mentioned there would be two challenges. "The first challenge is new standards and conditions required for the capacity, organisational structure, and operation of financial institutions to play in the market. The second challenge arises from the business model in the finance and banking industry in Vietnam in the new era," he said. With regard to the second challenge, Bang Vu explained that Vietnam was developing in lines with the developed economies in the sense that conventional retail banks would be forced to change in order to survive, as going forward, an increasing number of financial transactions could largely be done through the digital banking applications and platforms.
Both Tan and Bang Vu said they believed that
technology
is key and will play an active role in solving some of the challenges. Apart from this, Tan also said that risk management procedures would help. "To address these challenges, good technological and risk management procedures such as scorecards, credit checks, and borrower validation are key." Meanwhile, Bang Vu was of the opinion that "..retail banks must strive to strongly invest in
technology
, cooperate with fintech firms, train human resources, and restructure the business towards the lean, modern, and flexible approach." A PwC
Retail Banking
2020 report too highlights the importance of
technology
in the overall
retail banking
segment going forward. It expects the segment's landscape to change significantly in response to various factors such as evolving customer expectations, regulatory requirements, and
technology
among others. And banks, it said cannot stand to remain the same and had to choose, either to be a shaper of the future, a fast follower, or to manage defensively, putting off change. "We believe that the winners in 2020 will not only execute relentlessly against today's imperatives, but will also innovate and transform themselves to prepare for the future. This future will require institutions to be agile and open, ready to explore different options in an uncertain world," the report said.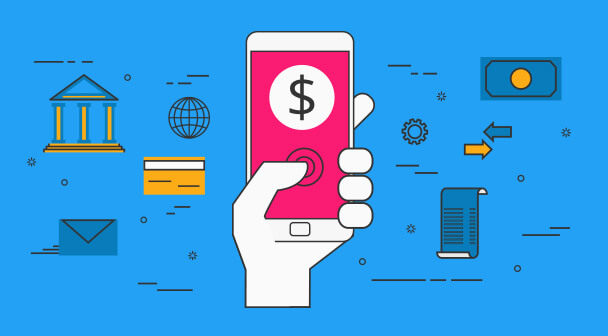 With regard to role of
technology
specifically in Vietnam's
retail banking
space, Moody's Tan said, there was a strong potential for fintech development in the country. This, she said was because of Vietnam's low banking penetration – wherein only one-thirds of adults in the country possessed a bank account. "Together with the increasing use of mobile devices and the internet, fintech could provide tools to improve access to financial and banking services for individuals, especially those in rural areas". She further added that because of this potential, Vietnam was witnessing two developments. On the one hand, there was an emergence of several fintech startups especially those offering digital payment services. And on the other, banks in the country were building up their online and mobile banking platforms to enable existing customers handle more transactions online, she explained. Shinhan bank's Bang Vu too said that
technology
would play a key role in Vietnam's
retail banking
future considering both the rapid growth of the internet and the non-cash payment policy implementation in the country. "Therefore, the development of digital banks not only meets the needs of the majority of customers but also serves the needs of the banks themselves in expanding the distribution channels, changing the competitive environment and saving its costs," he said. Bang Vu added that
technology
would also bring in various advantages such as enhancing customer experience, retaining and attracting more customers, thanks to mobile banking and internet banking, and also helping improve the security for customers in transaction processing.
Suggesting that adoption of
technology
by retail banks in the country was already underway, Bang Vu said that it had launched an online product last year called the Mobile Banking SOL application. This, he said, came with features that ensured convenience and optimal security for customer transactions. Bang Vu added that Shinhan Bank Vietnam, as part of its focus towards
technology
, had partnered with fintech companies such as Momo, Moca, VnPay, Payoo, Zalo, and FPT to introduce digital banking and financial services to meet the diverse needs of its customers. He further said they were seeking more such partnerships in this space through fintech organisations and clubs. Finally, Bang Vu said his bank was continuing to invest in
technology
infrastructure. This, he said, included upgrading its core banking system, credit scoring system, customer identification system, data analysis system, and applying new technologies such as big data, AI, Open API, and so on in an effort to build a digital banking ecosystem. Meanwhile, Citibank too seems to be a frontrunner in the application of
technology
in its
retail banking
operations in Vietnam. Speaking on the same, its company representative, said that in an effort to support its digital transformation for customers in Vietnam, it had pushed forward several digital services aimed at improving the digital experiences for retail clients in the country. "Citi is a leading financial institution to use biometrics
technology
in Vietnam to enhance customer's experience, as well as security for its consumers. We introduced Touch ID, a
technology
that uses finger print to verify customers using mobile banking on the smartphone. Citi also introduced a snap shot feature on mobile banking, provides customers the quick view brief summary of all their accounts with Citi without having to log on. We are also exceptionally proud to be the first bank to introduce voice biometrics
technology
in Vietnam," the representative explained. Other
technology
achievements according to the representative included, Citi Vietnam becoming the first country globally to accomplish the milestone of 100 percent penetration with clients for e-statements, recording an 82 percent year-on-year growth in downloads of the Citi Mobile App in 2018 and finally Citi's active app users increased by 47 percent year-on-year.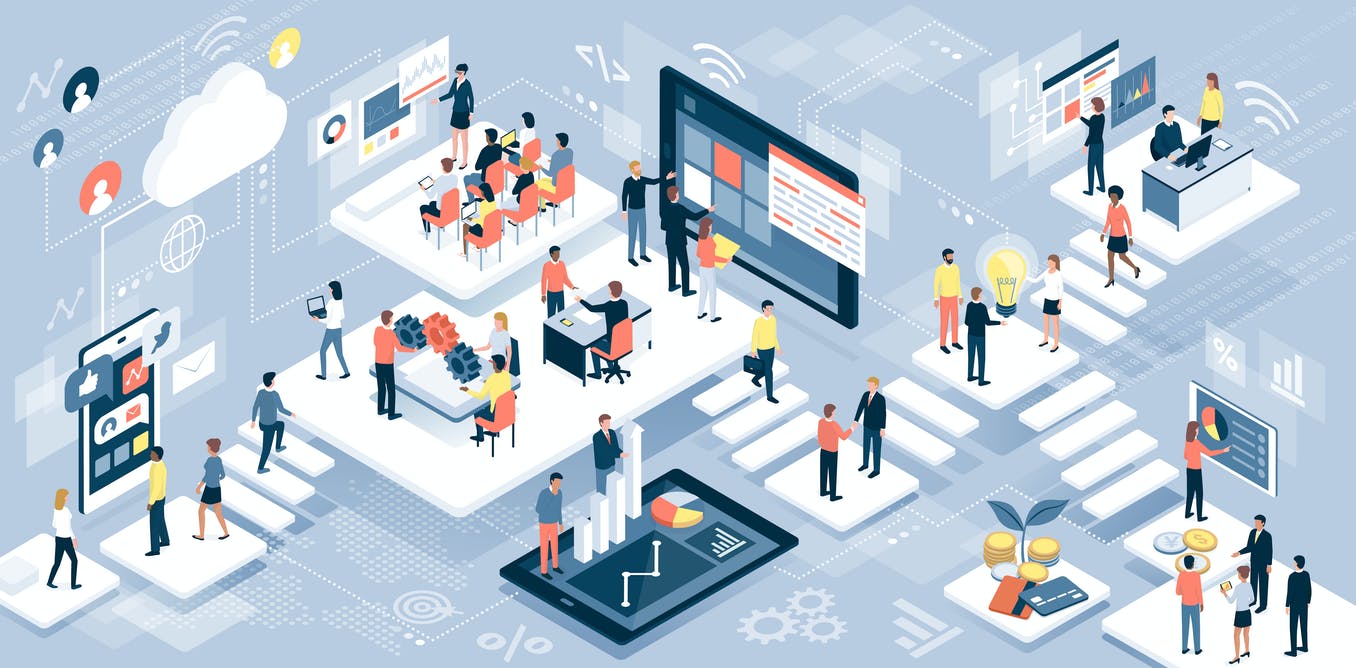 Government and foreign banks play a key role
So while the future potential for this segment is positive it is also important to note that the government has played a key role in the development of
retail banking
sector of Vietnam. So when, Moody's Tan told International Finance that the government was striking a balance between financial inclusion and systemic stability. As an example, Tan said that while the government is pushing towards greater financial inclusion, they are also wary of asset quality issues that could stem from rapid loan growth. "To this end, the State Bank of Vietnam has recently proposed stricter regulations on unsecured consumer lending for both banks and finance companies which, in our view, are credit positive because it will alleviate asset quality pressure by curbing excessive growth, which will lead to stronger risk-adjusted returns and support internal capital generation in the future," she said. Meanwhile, with regard to foreign banks that have till date played an important role in Vietnam's
retail banking
space, Tan indicated there was scope for more foreign banks to enter this segment. She said such banks had an opportunity in the form of partnerships with local banks or acquisition of finance companies in Vietnam, or subsidiarisation. She cited the example of Shinhan Card Company that had completed its acquisition of Prudential Vietnam Finance Company Ltd – the fourth largest consumer finance company in Vietnam by assets – in early 2018. She also gave the example of Military Commercial Joint Stock Bank selling 49 percent of its stake in its consumer finance subsidiary to Shinsei Bank in 2017. Meanwhile, Shinhan Bank's Bang Vu said that considering there was a huge demand for
retail banking
in Vietnam but only a limited supply, there was a lot of potential in the country not just for Shinhan Bank but also other foreign banks and investors. He further added that Vietnam's comparatively better environment further attracted foreign banks. "..demographic structure, stable political and social environment are also important factors in attracting foreign banks to Vietnam, especially when the global financial market become unpredictable," he explained.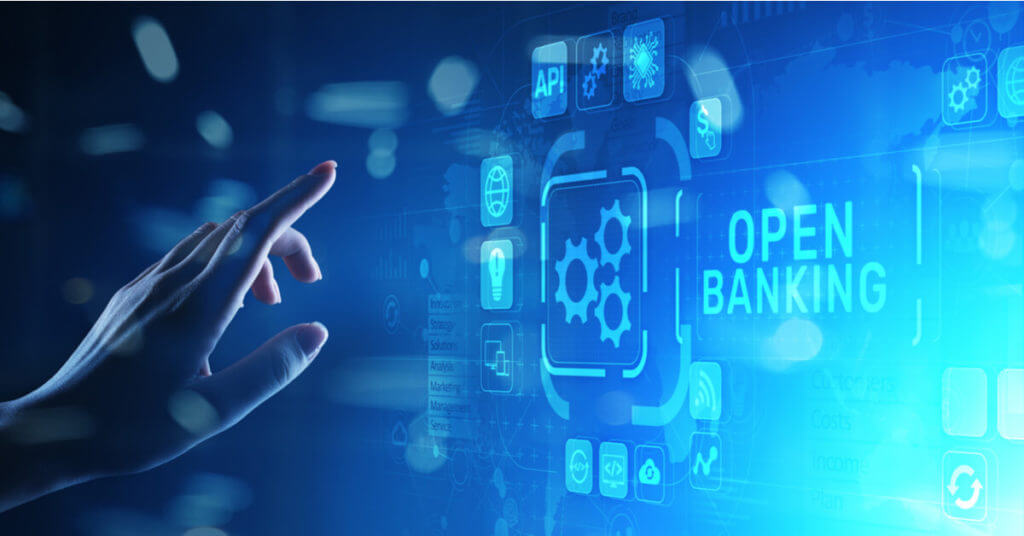 Huge unbanked population promises further growth
Overall, the future outlook for
retail banking
in Vietnam is positive according to the report by Ant consultants. The report explained that there was a large scope for the development of this segment in the country and the primary reason was that 87 percent of the population were under the age of 54. Citing the State Bank of Vietnam (SBV), the country's central bank, the report further revealed that while 20 percent of more than 90 million citizens in the country held bank accounts, just three percent of the population possessed a credit card, further highlighting the scope for
retail banking
in the country. Moody's Tan too had similar views. She said loans to the retail segment in Vietnam will continue growing over the next two to three years, buoyed by the country's young and urbanising population, whose wages were increasing steadily, and because of the increasing use of credit by consumers to make purchases.
Related Article: 
https://internationalfinance.com/vietnam-retail-banking-technology-is-key-to-success/