In the inaugural BankQuality Consumer Survey and Ranking, which involved 11,000
bank
customers in 11 markets across the region, Vietnam's Asia Commercial Bank (ACB) was selected the Most Recommended
Retail Bank in Vietnam
and ranked 10th in the Asia Pacific.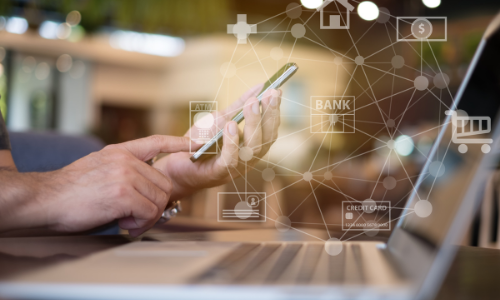 Asia Commercial Bank enhanced customer experience through strategic initiatives
ACB received the highest BankQuality Score (BQS) of 101.30 in Vietnam, out of 43
retail banks
.
The bank
has been proactively enhancing client value propositions, increasing branch productivity, improving credit and underwriting processes, and modernizing its mobile
banking software
to bolster its retail banking franchise.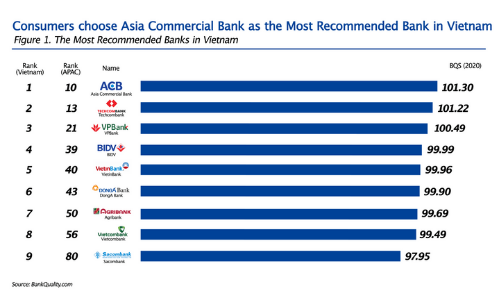 ACB implemented system enhancements at the branch level to decrease duplicative manual data entry and speed up the establishment of customer accounts. This improved the client experience while also increasing employee productivity. It also upgraded its digital platforms in 2019 – ACB Online and ACB Mobile – to provide clients with improved user interfaces, transaction security, and functionality.
The retail bank prioritizes the voice of the consumers in its growth strategy
In 2019, ACB performed extensive research on important customer segments to learn about their motivations, behaviors, and attitudes, as well as their financial and non-financial demands at various points of the customer journey. These insights are used to improve processes and create new goods and services on a regular basis. Furthermore,
the bank
uses its customer relationship management
(CRM) platform
to monitor and analyze data from consumer comments.
The bank is working alongside its customers in coping with the COVID-19 pandemic
For its COVID-19 response, ACB received one of the highest consumer evaluations in Vietnam.
The bank
received a BQS of 101.23, which is the country's second-highest. During this period of uncertainty, customers praised
the bank
for providing convenient and secure banking services. It was also praised for offering lower loan interest rates and a longer repayment period.
Related Article:
https://www.theasianbanker.com/updates-and-articles/asia-commercial-bank-is-most-recommended-retail-bank-in-vietnam-and-10th-in-asia-pacific-according-to-consumers