Top 10 Reasons to Hire Software Developers in Vietnam
In recent years, Vietnam has emerged as a growing market for software development outsourcing in the global IT community.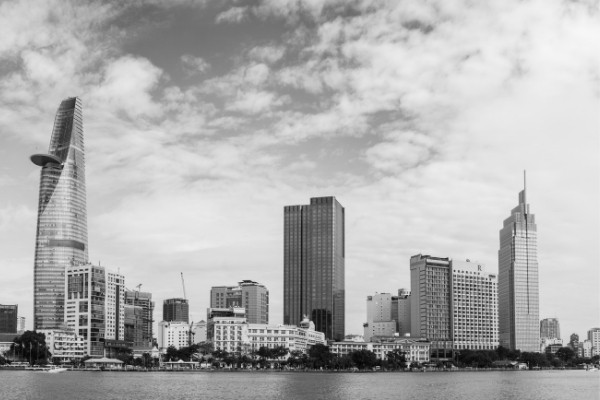 Because of its affordable outsourcing costs and a highly trained IT workforce and top tech expertise, it has been a viable location for enterprises wishing to outsource their software development projects. In this post, we'll look at the present state of the Vietnam IT service industry and the most important factors to consider before outsourcing IT projects to Vietnam.
1. Software Developers in Vietnam: High-Quality Technical Education
In Vietnamese universities, the level of technical education and self-study and research is gradually improving. Education has been invested in technology, propelling Vietnamese software developers to the top of the world's software developers. The number of highly skilled Vietnamese IT developers continues to rise. Tech businesses take advantage of these trends by hiring experienced software developers from Vietnam's large pool of talent and working with them in an extended team model.
2. Cutting-Edge Technologies
In terms of technology, Vietnam's software companies keep up with the rest of the world. Emerging technologies such as Blockchain, cloud computing, IoT, Machine Learning, Cloud Computing, and all other commonly utilized software development technologies are already being adopted by outsourcing businesses in Vietnam. Furthermore, Vietnamese developers have the exceptional technical expertise as well as hands-on experience working on large-scale IT projects involving millions of people throughout the world.
3. Software Developers in Vietnam: English Proficiency
When it comes to software outsourcing, language is a common barrier to success. Whereas this may be a significant barrier in other offshore software firms, it is not a significant issue in Vietnam when it comes to software outsourcing.
On the EF Education First English Proficiency Index, Vietnam is placed 65th overall and 13th in Asia. Regardless of the degree, all college graduates will be proficient in English. This means that software developers that provide outsourcing services are fluent in English and frequently have a higher proficiency level than the national average. Put your communication worries to rest: Vietnam is English-speaking and willing to work on offshore software projects. As a result, language and communication should not be an issue when contacting a Vietnam software outsourcing company. This, along with a number of other factors, certainly positions Vietnam among the top IT outsourcing locations in the world.
4. Cost-Effective And Reliable Services
Offshore software development in Vietnam is well-known as a cost-effective solution for software outsourcing. Software development outsourcing in Vietnam is roughly 90% less expensive than hiring US workers, according to CIO magazine. When compared to China, the savings would be 50% and 30%, respectively. In addition, Product Coalition has listed Vietnam as one of the "Top 10 Countries to Outsource Software Development in 2020." When these two markets approach maturity and costs begin to climb, investing in the Vietnamese software business is a wise financial move. Not only will you save money, but you'll also receive top-notch software developers.
5. Special Culture & Good People
Engineers in Vietnam are extremely responsible, punctual, and conscientious, with excellent communication skills, ethics, patience, and a desire to learn new things. The teams are incredibly adaptive, quickly picking up the client's tools and processes, giving frequent, detailed reports, and speaking openly about any potential issues. Clients always receive close-knit, well-suited teams of professionals, with a match of not just technical capabilities but also long-term contacts, thanks to technical teams.
6. Software Developers in Vietnam: Labor Force
The workforce is significantly more stable and has a lower turnover rate than most other outsourcing countries. In average, IT-related turnover rates in Vietnam are less than 5%, while in many other countries, such as India, this rate can be as high as 10% or higher.
Ho Chi Minh is known for having a "very low attrition rate" and a "strong labor pool," which are two of the key reasons for the city's inclusion on the list of the world's top 50 outsourcing cities. According to the Tholons Services Globalization Index 2020, Vietnam is placed #9 in the world's Top 50 Digital Nations, up to four places from 2019.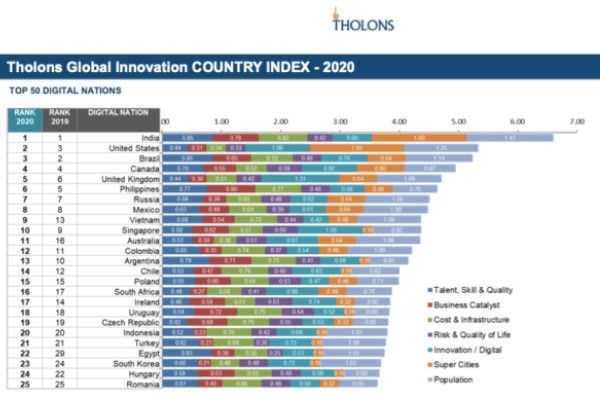 7. Vietnam Has A Quick Economic Recovery With Talents
The successful treatment of the COVID-19 epidemic has been widely praised. Vietnam's economy continues to grow and free commerce is promoted. It is even affected by the current COVID-19 epidemic due to its broad ties to the world economy but has shown remarkable resilience. In 2020, economic growth is expected to climb by 2.9 percent (according to the World Bank). Vietnam is now successfully returning to work or working from home, whereas many other industrialized countries remain prohibited.
In the event that all businesses are forced to reduce their activities due to a quarantine order, Vietnam has the ability to keep operations running smoothly while still meeting customer demand.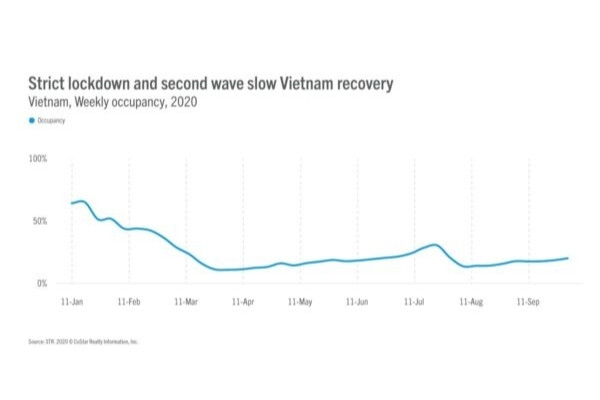 8. Software Developers in Vietnam: Trustful Destination
Vietnam's economy has been steadily growing for three decades, overcoming Asia's and the world's financial crises on its road to becoming a middle-income country from a poor society. The economy is based in part on measures aimed at making the corporate environment more efficient. Under the leadership of the Communist Party of Vietnam, Vietnam has political stability and social harmony (CPV). In order to better attract foreign investment, Vietnam amended its Investment Law and Enterprise Law in 2020, with the purpose of streamlining the foreign investment admission process and improving the business climate.
Vietnam's GDP expanded by 5.64 percent in the first half of 2021, compared to 1.82 percent the previous year, according to the country's General Statistics Office (GSO). The Asian Development Bank (ADB) forecasts GDP growth of 6.7 percent in 2021, rising to 7.0 percent in 2022. Vietnam has proven as a desirable place for international investment in a range of areas, particularly outsourcing software development, thanks to sustained growth over the years and the pandemic's resilience.
As a result of the Vietnamese government's strong support, major corporations such as Samsung and Apple have invested in this market. Vietnam is a rising star that stands out among other countries that are potential outsourcing destinations.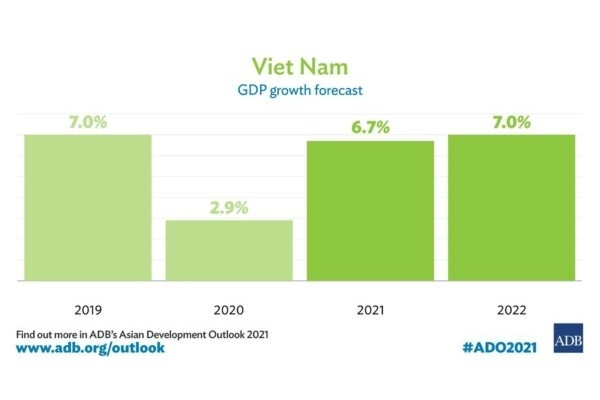 9. Socio-Economic Stability
Common outsourcing locales in Asia-Pacific are commonly afflicted by insecurity. Consider the 2006 Thai coup, the Pakistan-India Kashmir wars, and the clashes between the Sri Lankan military and the Liberation Tigers of Tamil Eelam. In contrast, because 95% of Vietnam's population is ethnically Vietnamese and more than 80% of residents do not identify with any religion, the country is devoid of ethnic/religious conflict (according to Minority Rights).
According to Deloitte 2020, Vietnam has become a desirable investment destination across a wide range of industries, including manufacturing, real estate, energy, retail, and construction, as well as arts, tourism, entertainment, and other services. Given the wars in Iraq and the surrounding region, it has one of the most secure investment environments. Similarly, the Global Peace Index 2020 classified Vietnam as the 12th safest country in the Asia-Pacific region. In fact, Vietnam is a very stable country, which makes it an ideal location for outsourcing.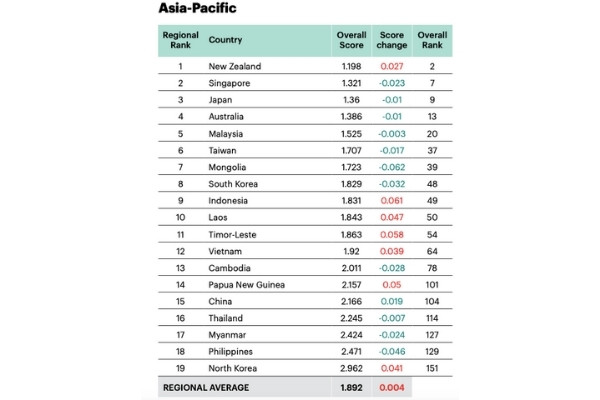 10. Software Developers in Vietnam: Geographical Proximity
When outsourcing software, maintaining a relationship with the team working on their project is critical. You can easily fly to Vietnam to check on progress if you opt to outsource a software to Vietnam for a project. There are a number of direct flights to Vietnam from other countries, mainly to Ho Chi Minh City and Hanoi. Traveling inside Vietnam's metropolitan areas has grown easier because of the country's secure and modern infrastructure.
By strategically operating development teams throughout the day in multiple time zones, you may choreograph a 24-hour day of offshore software development with good organization and administration. Offshore outsourcing's strength is this.
Conclusion
Vietnam is also well-known for its workers, particularly in the information technology sector. In the next four years, Vietnam is predicted to be among the top three countries with the most engineers. As a result, enterprises and organizations all over the world can find and hire offshore tech startups in Vietnam.
We are proud to be your partner in improving your business from the inside out, thanks to our deep domain specialists. Let us know what you need for your retail business, and we'll come up with outstanding solutions that are tailored to your needs. To get it done correctly and successfully, contact BESTARION SOFTWARE COMPANY.