Django and Ruby on Rails: The Web Framework Battle in 2021
In the world of programming, there are numerous web development frameworks available to developers, but as we all know Django and Ruby on Rails stand out the most.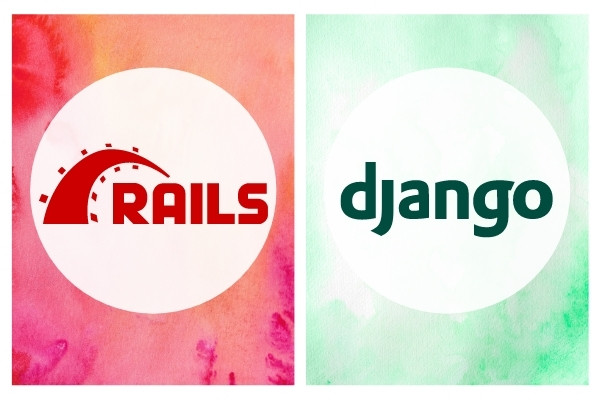 Ruby and Python are two Object-Oriented Programming (OOP) languages that stand out from the crowd in terms of maturity, community, and global adoption. We must also discuss their respective web frameworks: Ruby on Rails and Django because a big portion of programming languages are utilized in conjunction with web development.
Major differences between Ruby on Rails and Django Framework
Underlying language
The primary distinction between the two systems has previously been mentioned: the underlying languages.
A quick history lesson: Guido van Rossum, a Dutch programmer, came up with the original Python idea in the late 1980s. The goal was to create a language that could handle exceptions and communicate with the Amoeba operating system.
On the other hand, Ruby was created in Japan in the mid-1990s by Yukihiro "Matz" Matsumoto, who desired something more serious than Pearl and "more object-oriented" than Python. "I knew Python then," Matz was reported as stating in 1999. But I didn't like it since it didn't appear to be a true object-oriented language – the OO features appeared to be an afterthought."
In the year 2021, the most recent stable versions of both languages are Ruby 3.0.0 and Python 3.9.2.
Because both languages took decades to reach their current iteration, the disparities in numbering are due to the amount of major and minor releases each language developer has made.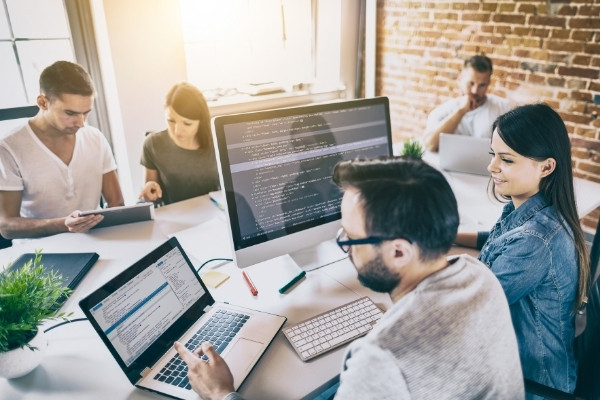 User interface
When it comes to the user interface, there aren't many changes. There are differences between Django and Ruby on Rails, but they are more of a flavor difference than a type difference.
Both have been substantially modified to fulfill all free-market requirements for web development in the twenty-first century. When it comes to web frameworks, if you can't do it using Django or Ruby on Rails, odds are you won't be able to do it with anything else.
So, when it comes to their distinct interfaces, it's more a matter of personal preference. You should try them both out to get a feel for them before making a selection.
Performance
Developer time was cheap in the 1980s and 1990s, while processor time was expensive. Every issue I found was, in part, a hardware issue as well as a software issue.
Fast forward to now, when the scenario is exactly the opposite. Developer time has become much more expensive as a result of the high cost of human resources and the difficulty in attracting new developers, as compared to the new generation of technology available that gives super-fast run times, processing capacity, and hosting solutions.
However, because today's computers and servers can "handle it," it doesn't imply we should be careless. As a result, both frameworks and underlying languages perform admirably in terms of speed, given their scope of use. However, if you must be exceedingly fussy, Rails is slightly faster, albeit by a little margin.
Bootstrapping
How many people enjoy putting up environments? Well, based on the ever-increasing popularity of containers – and I'm specifically referring to Docker here – evidently not much.
In terms of download-to-development speed, how quick are you with each platform?
Being brutally honest is, well, a question of chance. Following their individual installation guidelines, both are relatively simple to install and set up if everything goes correctly. Whereas Rails requires you to install gems, Django requires you to install packages.
However, much as setting up Django on Windows or MacOS differs from setting it up on Linux, there can be variances between the two frameworks on the same system. It depends on the computer and the prerequisites – also known as dependencies – that you require for your particular task. Do you require a certain database configuration? Is it a SQL or a NoSql database?
And it becomes even more specific depending on the database you choose. Do you need to execute simple user interactions in your app, or do you need to handle large data amounts, as well as analyze and interpret them? If that's the case, you'll need to do some preliminary research to see what libraries are currently available for both frameworks. And, depending on how many libraries there are and how many dependencies each one has, initial installation and configuration can be time-consuming. As a result, you can't really say which is easier to set up. However, depending on your specific circumstances and luck, both might be equally as simple or as arduous to get started with.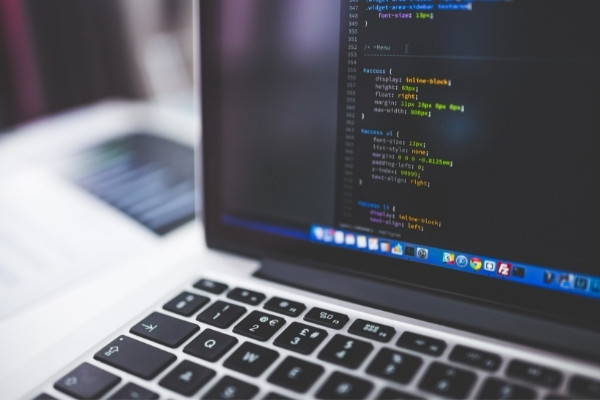 Availability of documentation and user preferences
Both frameworks have sizable communities behind them, so there are a wealth of user references, documented user experience, as well as community-driven instructions and guidelines – all designed to make them easier to use and comprehend. On the official site, it should come as no surprise that both underlying languages and frameworks offer flexible, well-maintained, and up-to-date documentation, given that they are both old enough to be regarded mature (through and through).
Installation and download, which are extremely general difficulties, are covered in this guide, as are edge case circumstances.
It's reasonable to say that no matter which framework you choose, you'll never be in the dark about things like functionality, expected results, edge cases, and gotchas. You'll never feel alone in your programming career, whether you're using Django or Rails.
Flexibility of use
Python is the academic sweetheart when it comes to data science, which makes sense when you consider Python's ties with the graphics card industry.
So, if your web app is centered around massive data sets, machine learning, and all of that crowdfunding jargon, you should choose Django to make use of all of the current modules that address those challenges.
You should use Rails if you want to focus on the custom things you need to do with your business domain expertise, how you modify data from your database, and all the cool techniques you need to set your app apart from the competition. Its developer-centered attitude and flexibility of use – including metaprogramming, DSLs, and syntactic sugar – provide your engineers a lot of freedom and enjoyment when it comes to building. But be careful: Rails provide enough rope to either have a good time or seriously injure yourself.
Learning curve
Python is very simple to pick up and understand, but tough to master – as with all worthy endeavors – and Django follows in its footsteps. It's a fantastic first language, as well as a fantastic first framework.
It's also helpful if you're switching fields and picking it up after years of, say, Java or PHP.
Rails is based on a set of principles. It is incredibly easy to pick up if you are in tune with it — perhaps even easier than Django. The catch is that you must first comprehend the underlying principle. To mention a few, "Convention Over Configuration" and "DRY" (Don't Repeat Yourself) are key concepts in "The Rails Way."
It takes time to search through and absorb this underlying philosophy, with its guiding ideas and distinctive method of doing things. This is also why many people advocate Rails to more experienced engineers, who are familiar with the pains of programming and the reality of the industry, and so have the requisite background or expertise to quickly adopt the Rails Way.
What should you pick?
It takes time to search through and absorb this underlying philosophy, with its guiding ideas and distinctive method of doing things. This is also why many people advocate Rails to more experienced engineers, who are familiar with the pains of programming and the reality of the industry, and so have the requisite background or expertise to quickly adopt the Rails Way.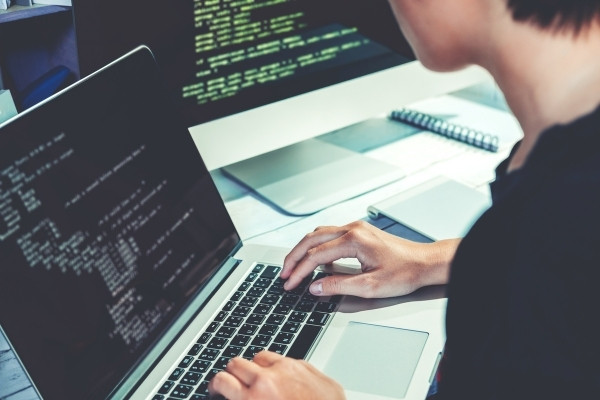 Personal reasons:
Number of jobs available
Average industry salary in your area
Growth opportunities in your area
Disposition for travel or lack thereof
Availability of mentors
Technical reasons:
Business application – what type of application is it?
Competition
Availability of libraries and prior research
Availability of human resources – how scarce are developers?
Can it be done with that technology?
Should it be done with that technology or are there better alternatives?
If you're thinking of starting a business, you should keep these factors in mind.
Startups are typically the type of company entities where the norms of engagement aren't well established, especially in the early years. This means that the founders are usually in charge of the majority of the early needs, such as the language abilities required to construct the app.
Having said that, while choosing a tech stack, you must consider the availability of talent. Simply put, if you are a Django developer and there are no other Python or Django developers available in your area, you will have a difficult time locating and hiring support.
This is also the primary reason why so many businesses seek out remote developers. The benefit is that you can cast a wide net because there is a large pool of global talent that is used to working in a fully distributed and asynchronous setting.
The drawback is that you won't be able to work with them face to face. You'll need to conduct a cost-benefit analysis to determine which option is best for your organization. To summarize, it is advised that you keep within your comfort zone. Choose an OOP tool if you have a background in OOP. If you're a Django developer by trade, stick with Django.
Related Article:
https://railsware.com/blog/django-vs-ruby-on-rails-comparison/