How SaaS Products Can Enhance Your Business
The businesses running on SaaS products are thriving the most — even amid a global crisis. How can SaaS products enhance your business?
Digitization has become less of a luxury and more of a necessity for businesses these days. It is not just about keeping up with the trends of the world and the demands of your customers. It is equally about staying ahead of the game in a fast-paced world. But, digitization is not something that you can just snap your fingers and get done. It requires time, patience, and, more importantly, acceptance. Everyone knows all too well about management and administration that are highly reluctant about and resistant to change. Especially when talking about exporting the business operations that funnel to a system which, to many of these people, is difficult and esoteric– the change can experience friction. Some businesses prefer to keep their digital systems in their own hands as much as possible. However, others– especially those looking to reduce expenses, infrastructure, and hassle– will go for SaaS. Businesses normally keep their presentations and pitches using PowerPoint templates and Keynotes, which now have moved to SaaS-Based Products like Canva, Crello Etc, which is an excellent example for SaaS Models.
Why SaaS Is the Choice of the Future
The focus of every single system nowadays is to reduce load. In light of the present circumstances, this is even more important. People want a business that they can access from anywhere, take with them wherever they go, and not lose continuity. They want to outsource digital operations to third parties, so they can focus on their business. In fact, it is the businesses running on SaaS products right now that are thriving the most, even amid a global crisis. There has hardly been a dent in their profits. This goes on to show how much more of a right choice SaaS is not just now but even in the future. And we will show you why.
Fast and Easy Onboarding
To be honest, nothing can beat SaaS in the department of onboarding. No time, effort, or money has to be spent on setting up infrastructure or hiring an IT team. SaaS is the ultimate out-of-the-box digital solution. All your staff will need to do is install a few software applications. In the case of fully cloud-based SaaS, even that is not necessary; a web browser is all you will need. Your business operations will not have to be stalled to make the transition. This will help you prevent not only the reduction in the productivity of your company but also the loss of customers who were looking for what you offer during the downtime.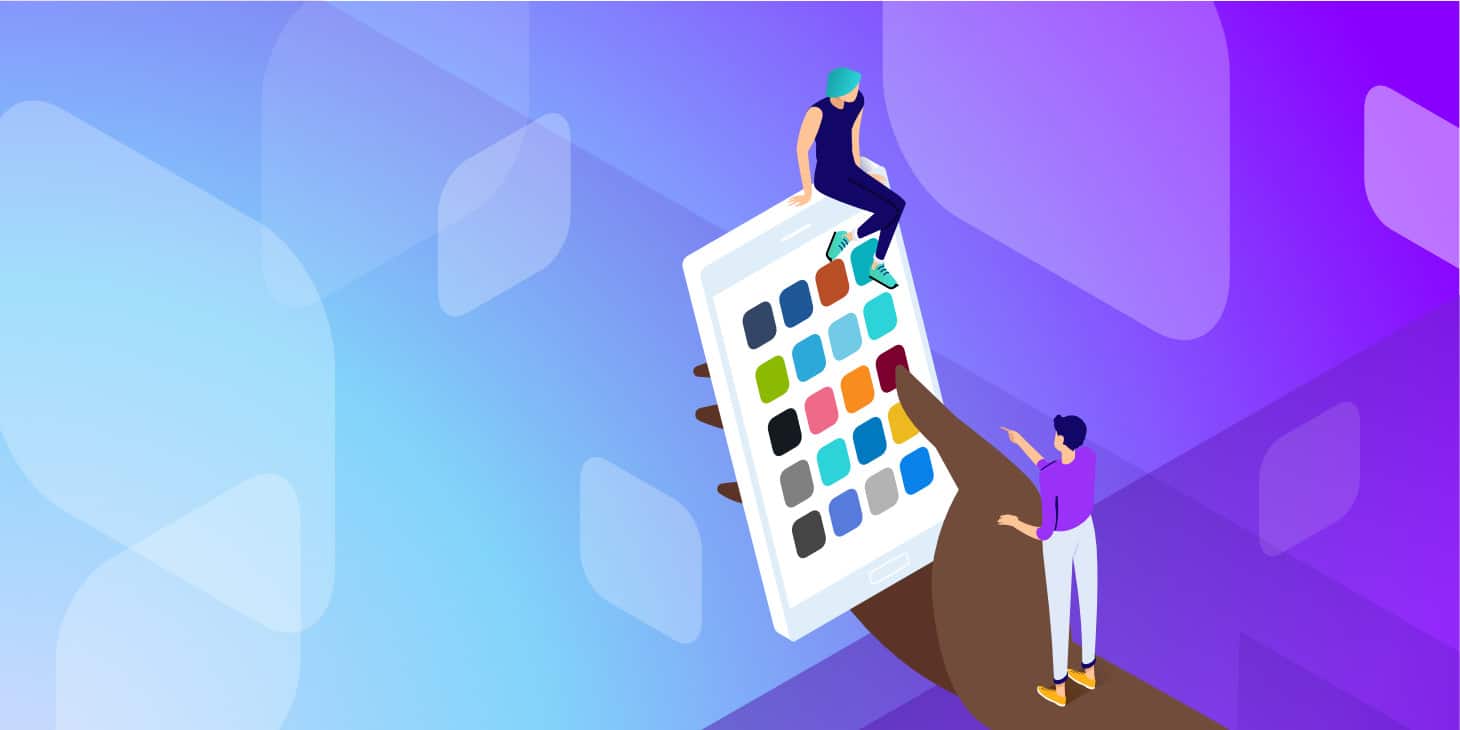 Compatibility and Mobility
Since SaaS products take your business entirely on the Web, it remains accessible to you and your entire team all the time. Forget about the staff working from home complaining about an important piece of information they need to complete a task left on their computer at the office. Or time or data being wasted in transferring a large batch of data from the device of one team member to that of another. Such data silos will be a thing of the past with SaaS. You will be able to access any data from any device and easily export the operations from one place to another.
Ease of Training and Use
It is much easier to train your team in a SaaS system than any other. Since everything is on the cloud, all they have to learn is how to use the right tool for the right task. And where they get stuck, the SaaS provider will have a wide range of support tools to help them overcome the roadblock. Contrast that with an on-premise system where someone might have to come to teach them how to effectively use an application or machine that does not have Internet connectivity capabilities. And if need be, someone can also remotely accomplish a task you are being unable to complete, something that is impossible with offline and on-premise systems.
Collaboration
As we mentioned just above, non-SaaS systems often face the problem of data being available to one team member but not to another. As a result, it can become difficult to collaborate among team members. If you are at the office, you will have to waste time uploading data from one device to the servers so another device can access it. Which is, if someone detects the data silo in the first place. It often happens that the lack of knowledge of the existence of a piece of information can lead to two people working on the same thing, one person coming to the wrong conclusion because they did not have the full picture and many such scenarios. SaaS eliminates these situations entirely.
Security
Security is the biggest issue nowadays with every system. Customers want it, businesses want it, organizations want it and so do governments. Now think about it. Who is better able to take care of security? The IT team of a company that also has to listen to and address a hundred complaints of a hundred different types every day, or a dedicated security team of the SaaS provider that is always vigilant and only concerned with security? That's right, the second. But that is not all. It is also far easier to get security patches, bug fixes, and attacks taken care of in a business run on SaaS than one that is not.
Easy and Cheap Maintenance
Just like with onboarding, maintenance of the digital systems and the corresponding infrastructure is much easier in SaaS products. The SaaS provider has dedicated teams just for this purpose that are far more qualified to handle the systems than the IT team of the company. Moreover, even if one server goes down, they will be able to get you back up through another almost instantaneously. There is also another take on this. From the perspective of the company, since all infrastructures are under the responsibility of the provider, any downtime will be managed by and compensated for by the SaaS provider. This is a big burden off the shoulder of the company bosses. There are a lot of Template Selling Marketplace where you can by the SaaS Code and Create your Products.
Scalability
As someone who runs a company, consider which is more profitable to you of the two situations here. First, you are responsible for calling your own system. You have to plan the whole thing, collaborate with the IT team on the best way to do it, decide on what infrastructural additions and modifications have to be made, hire people to do it, then update the software in the entire office. After that, you will also have to take care of glitches that come with any new updates. Second, you tell what you want to get done to your SaaS provider and just sit back as they get it done. Minimal hassle and expenses for you. The answer that came up in your head explains itself.
Support
Anything that runs on software requires regular updates, patches, and fixes. If the digital infrastructure of your company is on-premise, you will not only have to take care of these yourself but also have to upgrade the hardware accordingly. But if your business runs on SaaS products, your SaaS provider will do everything themselves. All systems will be updated automatically with minimal to zero downtime. Moreover, any issues that arise after the updates will also be detected and solved by the SaaS provider themselves.
Metrics
In a business where even one component runs offline, there is at least that one metric associated with it that will have to be calculated manually. The hassle that comes with that may make people neglect it. But in today's world where companies can lose their ranks by the thickness of a hair, every perspective is equally important and can contribute to your success. A fully online system like SaaS can help keep all your metrics running, in one place and up-to-date. This, in turn, helps you get a better idea of how your business is doing so that you can take the right steps to improve it. 
Testing and Marketing
Drawing from the above discussion of metrics itself, adequate testing of what is working and what is not for your business is crucial to ensure its success. When you know exactly what your customers are benefitting from and what they want or need, you are able to provide it to them. The best way to do this is through extensive testing of products, services, and changes at each point. SaaS makes this easy. You can implement something and obtain the results almost instantaneously. Moreover, using the statistics you thus obtain, you will be able to target and retarget the right audience with the right product in exactly the way that will guarantee your success.
So Is SaaS the Be-all and End-all?
It would be an injustice to simply pass on the crown to SaaS like that. It is undeniable that different companies have different needs and different ways of working. It could definitely happen that the nature of the operations of a certain business just does not make it suitable to operate on SaaS entirely. It may also be that a company is better able to control its operations with on-premise systems. In the end, it is on the company itself to judge what will work for them and what will not.
Related Article:
https://dzone.com/articles/how-saas-products-can-enhance-your-business