How AI is transforming retail?
Retailers seeking to create new customer experiences must incorporate
artificial intelligence
(
AI
) into their
digital transformation
plans or risk falling further behind.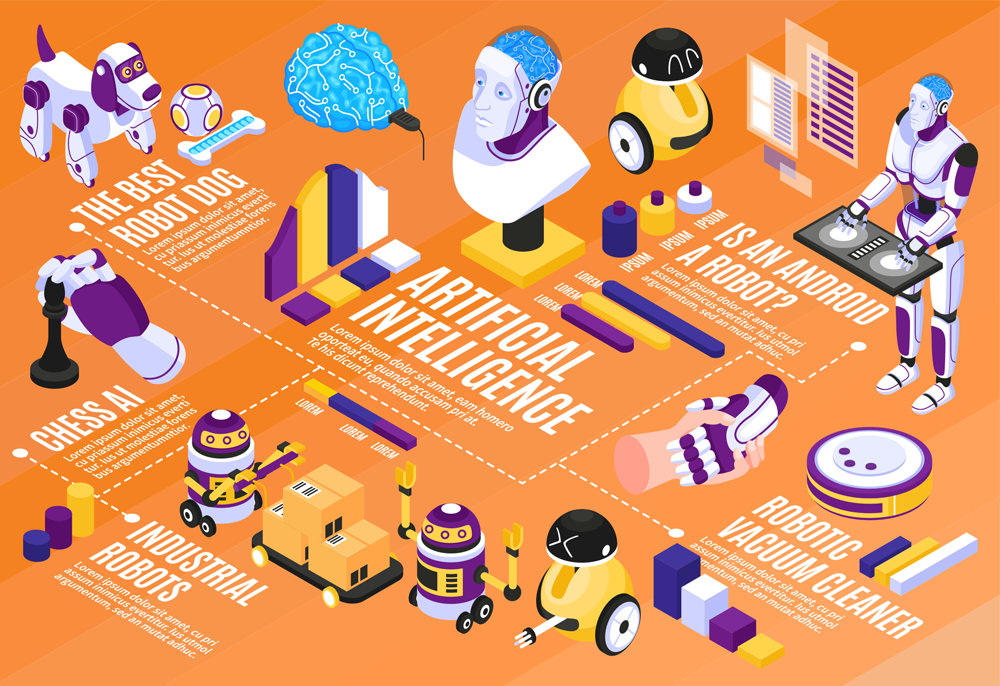 Consumer expectations were already shifting before the coronavirus hit, posing issues in
the retail industry
. CIOs, who had previously had little involvement in the development of new consumer experiences, were now being tasked with driving innovation. They are turning to
artificial intelligence
(
AI
) to improve the shopping experience for consumers both in stores and online, to deliver Amazon-like here-and-now items and services, and generate brand loyalty. Of course,
AI
alone will not alter retail, but there are several critical technologies that, when combined with
AI
, can help the industry innovate. One example is video
analytics
, which transforms ordinary stores into intelligent stores with insights into customer behavior for better merchandising. Retailers can use video to help with
retail analytics
, such as heat maps that show where customers spend the most time in the store. That is the kind of expertise that many shops lack today. For varied use cases, intelligent stores require a variety of applications. Retailers can create a distributed infrastructure for installing numerous apps on the same server at each location using video analytic software. Video
analytics
can be used to secure assets at self-checkout kiosks and to keep track of employee theft. Shrinkage, or the loss of inventory, amounts to 1.5 to 2% of revenue for the average retailer – a cost that may be decreased and brought back into the bottom line with the help of
AI
. So, what does this look like in an actual store? Consider a huge store that has deployed an
AI
-driven asset protection system at self-checkout kiosks that can detect miss-scans and ticket switching. When a person tries to scan a bottle of wine with a bag of chips below it, the software recognizes the product shape, locks the scanner, and alerts store employees.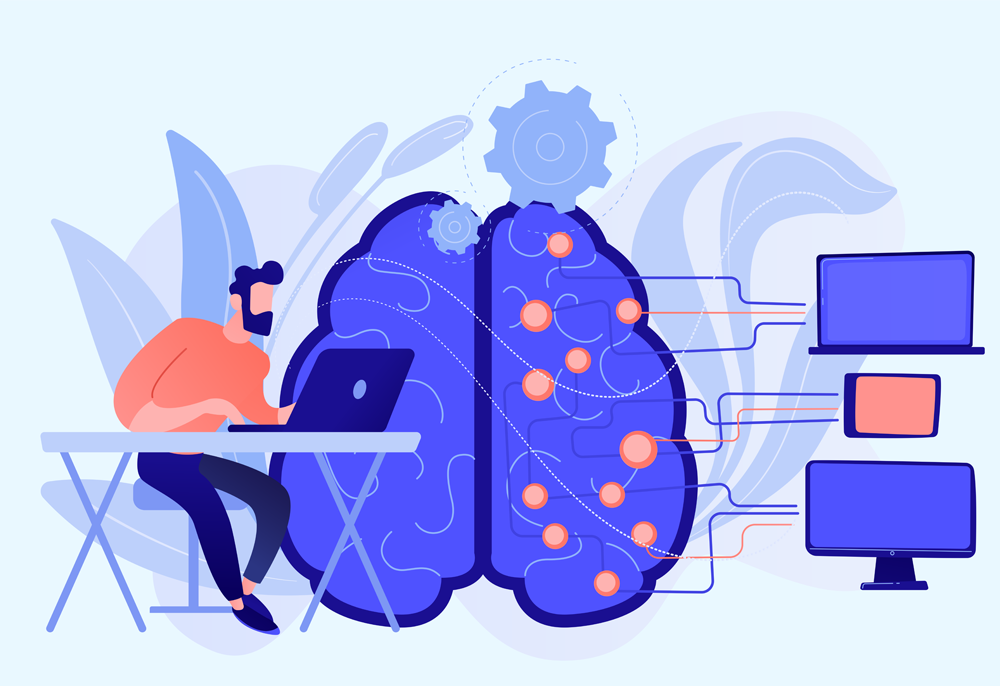 As Azita Martin, NVIDIA's AI general manager for industrial and retail verticals explained during the vendor's 2020 GPU Technology Conference (GTC), which was moved online due to the coronavirus outbreak, such solutions have been implemented by several retailers and have had a significant impact on shrinkage reduction. Here's how some of the biggest shops are using
artificial intelligence
.
Carrefour goes autonomous
Intelligent stores are synonymous with autonomous shopping, comparable to what Amazon does with its "Go" stores. It lets customers use a retailer's mobile app to pay for items in a store without having to go through the checkout line. Carrefour, a French supermarket operator, is deploying AiFi's Autonomous Store platform in some of its stores, allowing customers to utilize a mobile phone app to purchase grab-and-go items and have their credit card automatically charged.
Walmart improves forecasting
Walmart is developing algorithms to help the international retailer quickly restock its shelves with the proper products using an
AI
-powered demand forecasting platform built in collaboration with Nvidia. Walmart can now forecast in 12-hour periods rather than weekly, as it previously could. After adopting the platform, which uses RAPIDS open-source libraries for graphics processing unit (GPU)-accelerated
analytics
, the retailer experienced an increase in sales in addition to improved prediction accuracy.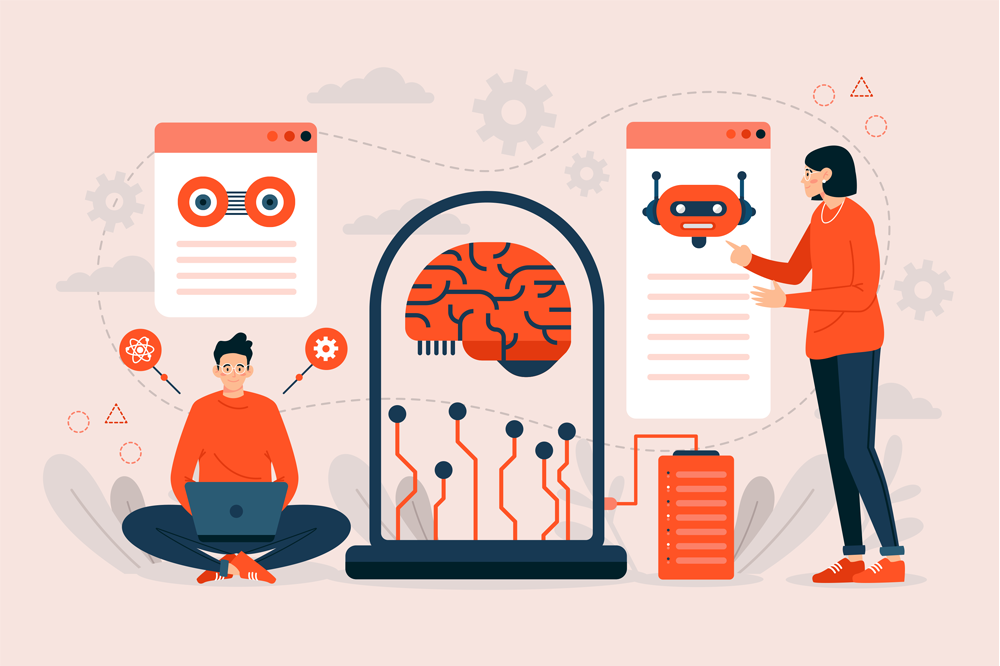 Robotics plus AI improve warehouse operations
Other shops are using
AI
and robotics to help with warehouse logistics. From unloading things inside trucks to deploying shelf-climbing robots and adjustable speed conveyors, these smart warehouses automate the entire operation. For example, warehouse automation robotics and
artificial intelligence
are used by the technology division of the British online grocery store Ocado to improve logistical efficiency. To pack groceries, Ocado uses computer vision cameras and robotics. The solution scans barcodes, identifies products, and detects damaged products, preventing them from being packed. The solution not only ensures that orders are correctly fulfilled but also speeds up the picking and packing process. Ocado has successfully deployed the solution in its stores and has sold it to other retailers such as Kroger.
Stitch Fix mines photos with image recognition
Finally,
artificial intelligence
(
AI
) is enabling personalized recommendations, visual search, and augmented reality (AR)/visual reality (VR) in e-commerce. Stitch Fix is a popular online retailer and personal stylist that offers customers tailored clothing recommendations. Stitch Fix, which has over 150 million active users, used to be inundated with Pinterest photos from customers attempting to communicate their personal style. Stylists lacked the resources to sift through massive amounts of data to locate inventory across multiple warehouses across the country. Stitch Fix implemented a deep learning image recognition platform that matches Pinterest style boards that customers share with stylists using
data analytics
insights. Stitch Fix can now provide style recommendations and match them to a customer's preferences. These are just a couple of examples. More retailers are realizing the value of
AI
and will continue to use it to streamline logistics and store operations, improve how customers shop, and prevent inventory loss due to shrinkage.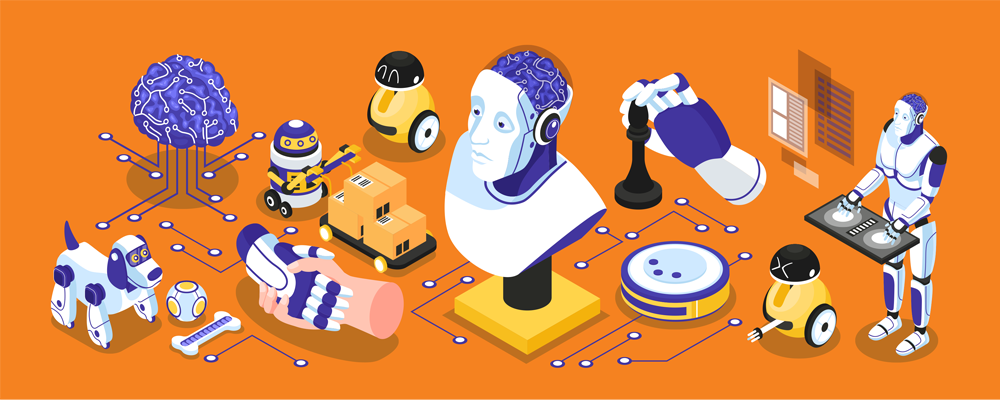 CIOs must embrace
AI
and incorporate it into their
digital transformation
mandates now more than ever. Those who do not will fall behind quickly and risk becoming irrelevant.
Related Article:
https://www.cio.com/article/3536829/how-ai-is-transforming-retail.html