7 Essential Skills Technical Support Specialist Must Have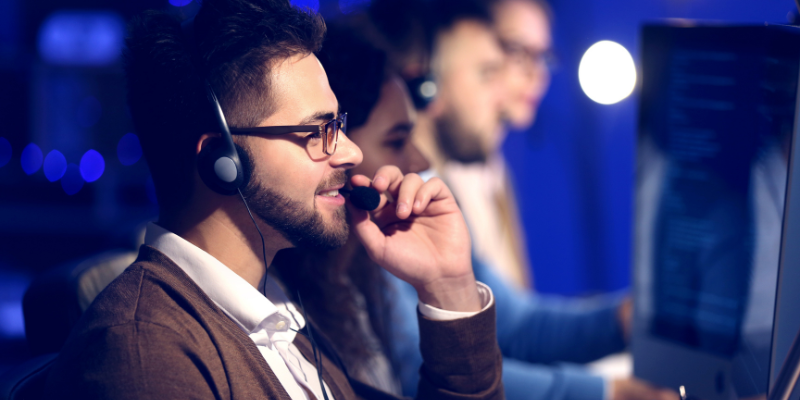 What is the cost of a bad hire? Consider it for a moment. A bad hire will almost certainly cost you more than you think. According to the US Department of Labor, it is 30% of an employee's first-year earnings. That's a high price for a small business, so you want to get it right the first time. However, you must exercise caution when dealing with technical support specialist. It's easy to fall in love with someone with exceptional technical abilities, especially if you're not a techie. After all, customers or employees look for a tech specialist because they know a lot about technology and products.
But for a technical support specialist to do well in this job, they need more than just technical knowledge. They require a mix of hard and soft skills and good old-fashioned people skills. In other words, they need a winning personality as well. Unfortunately, it isn't easy to find technical people with the right combination of these skills.
The following are seven non-technical skills you should look for in a technical support specialist. Use the list below to find a technical support specialist who is a good fit for your company.
1. Desire to assist employees/customers
A technologist must have this attitude. They must genuinely desire to assist others, whether they are customers or employees. If the tech person views the position as merely a job, chances are he will not give it his all. He may cost you a customer or customers if he works with them.
2. A positive approach to problem-solving
It is difficult to assist. You frequently catch people at inconvenient times. So you're looking for someone who doesn't take things personally. Instead, you want someone who can concentrate on the technical problem. You also want someone who has a positive attitude, empathy for others and does not get upset when things are difficult.
3. Considers what is best for the team
Good technologists are team players with a collaborative attitude. She knows when to ask for help, understands how much work she can handle at once, and assists others when necessary. She assists the team in meeting the department's objectives. If another person is called away for an extended period, she will cover for them.
4. Enthusiasm for technology and your product
Good technical specialists promote the company's products. They are naturally curious about it, enjoy using it, talking about it, tinkering with it, and are constantly trying to improve it. Above all, they are intimately familiar with the product. This enthusiasm for the product is contagious.
5. Has excellent communication skills
Good technologists are also good communicators. They listen to and understand a person's issues before responding, strive for transparency, communicate diplomatically, adapt their communication style to the styles of others, and have the know-how to help others understand how the product works. In a nutshell, they're natural teachers.
6. Customers' representatives (within reason)
Technology specialists understand customers. They strive to go above and beyond to resolve a customer's problem or problems. They seek to assist customers by performing actions that have a global impact, such as updating your knowledge base, addressing a bug, or filing a request. And they try to prioritize their day, so they don't get too focused on one thing.
7. Is analytical and process-oriented
Business support processes are critical. This is something that good tech specialists are aware of. As a result, they do more than just follow processes; they support and improve them. They use their problem-solving skills to make changes and collect data to figure out what's going wrong. Savvy tech specialists know how to ask the right questions when a ticket arrives at their desks.
Bad hires are expensive. So, especially when hiring technical support specialists, you want to get it right first. Look for candidates with exceptional technical skills, a winning personality, and a collaborative attitude.
You also want candidates who work well in groups, enjoy assisting others, strive to provide excellent customer service, and can empathize with the person they are helping.
Those characteristics are challenging to find in a single person, but you should keep looking until you find them. That is the most effective method. When hiring a technical support representative, remember to measure twice and cut once.